Recent crises and challenges have put mental health and well-being front and center as employers are having more conversations about how to sustain and strengthen workplace mental health initiatives. Few companies were prepared for the increase in mental health needs during the pandemic. Will this be a turning point for a more compassionate culture around mental health in the workplace? Will the changes we have made be sustainable even after the pandemic? These questions are on top of mind as we navigate through the current global pandemic and begin our plans for returning to our workplaces.
Employers recognized that they could help ease the stigma around mental health by providing easy access to mental health resources and sharing them openly and frequently with their employees, which helped many employers create a culture of understanding and compassion in the workplace. Employers were forced to look at the challenges that employees faced as work and life collided and address them with empathy and flexibility. Employers were responding to the short- and long-term needs of their workers as they settled into their work from home offices.
According to a Kaiser Family Foundation 2021 Employer Health Benefit Survey, about 39% of employers updated their health plans since the start of COVID-19 pandemic to expand access to mental health services. The study found 3% of employers increased coverage for out-of-network mental health or substance abuse services, 4% waived or reduced cost-sharing for mental health services, 6% expanded mental health providers, 16% developed new mental health resources, and 31% expanded the ways employees could get mental health support.
Employers not only strengthened their mental health offerings and addressed stigmas, but they realized the emerging link to diversity, equity, and inclusion (DEI). Demographics were playing a significant role in workplace mental health with younger workers and underrepresented groups more likely to experience mental health symptoms. Many employers ramped up manager training and brought in consultants to help bridge the gaps in DEI and strengthen their leadership teams' cultural competencies.
During the COVID-19 pandemic, Vitality used our platform and social media channels to help employees and employers cope in this globally stressful time. Vitality provided guidance about mental well-being in our planned Monthly Health FYI webinars and added additional webinars to help ease the anxiety members were feeling over the pandemic. The Vitality program provides HealthyMind tools for members to take time out of their day to calm their minds through meditation and to learn good sleep hygiene, keys to mental health. Vitality provides a plethora of health resources on mental and behavioral health in our Resources Center and through our Marketplace. Vitality members can gain personal knowledge about themselves by completing the three components of the Mental Well-being Assessment to help them identify strengths and areas for improvement in their overall mental well-being.
Besides the advantages provided to employees and their families by ramping up mental well-being, there are positive outcomes for organizations who support employee mental health. Treatment for depression reduces absenteeism and presenteeism. Companies experience increased retention because employees feel cared for. According to a study published in the International Journal of Cardiology, the rates of cardiovascular and metabolic diseases are twice as high in adults with serious mental illness, so removing barriers to mental health is a win-win for employer and employees as healthcare and disability costs are reduced.
In Mind Share Partners 2021 Mental Health at Work Survey, they found that what people want most in the workplace are training and more easily accessible information about where to go or who to ask for mental health support. In addition to sharing information openly and frequently about company-provided health insurance and Employee Assistance Programs, there are mental health resources available on the internet. Some companies are arming their leaders with this information so that when they identify a need they can provide employees with direction.
Making the culture of mental health and caring sustainable will require keeping the conversations going even after we return to our places of work. Discussions will be the key to sustaining and strengthening workplace mental wellbeing issues. Responding to employees short- and long-term needs in all areas of their lives, as we are during the pandemic crisis, will impact our places of employment. Ongoing discussion is a step in the right direction, especially in reducing stigma, which impacts people's willingness to seek help. Employees provided with resources to manage their physical and mental wellbeing, both inside and outside of the workplace, are going to be greater assets to their organizations and will create a more positive working environment.
---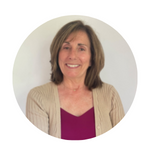 Cynthia Jones is a Wellness Strategy Manager, Mid-market Strategy Specialist, for Vitality Group. Over the past year, she became a grandmother to an Australian Shepherd named Walter who she has fallen head over heels in love with. Cynthia enjoys drawing and watercolors. When the weather cooperates, you will find her gardening, bicycling, or at the dog park.