Blog Post
HLTH 2021: Reunited and Reignited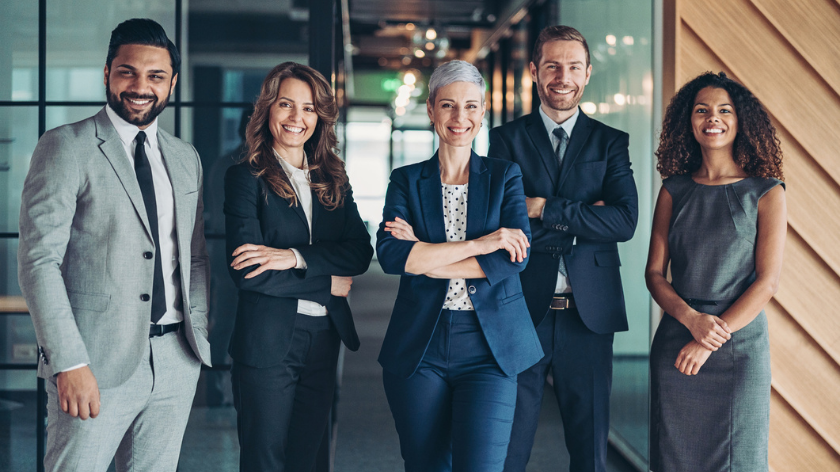 I had the great pleasure of attending HLTH 2021 in Boston, a large health innovation conference, and getting to see and hug (yes, hug!) my co-workers after almost two long years of not seeing each other in person.  I am at my best when I'm in the company of my passionate co-workers and seeing faces that weren't framed by a monitor was just the tonic I needed.
There were so many important topics being covered at this year's conference.  I labored over the agenda for days trying to decide which sessions to attend.  First and foremost, I prioritized my attention on sessions tied to the Health for the Greater Good theme.
As a young girl growing up just outside of Boston, I experienced firsthand some of the challenges in achieving health equity for all.  My four siblings and I were raised by my grandmother, and to put it simply and succinctly, we were poor.  We were dependent on state and federally funded programs to meet our healthcare needs.  There was no internet back then, and I can still remember how hard my grandmother worked to understand the system and find the resources to get us the care and medicine we needed when we were sick, and to find physicians who would accept our Medicare and Medicaid coverage.  I can't say that I understood it then but looking back I can see it now – our economic barriers left us underrepresented and my grandmother overwhelmed.
I came away from each HLTH session with a growing sense of urgency to get back home and to work – to apply my learnings to my current projects with my team.  As the VP of Behavior Change here at Vitality, my focus is to continually evaluate and improve our approaches in treating our members as the unique individuals they are and reaching them in ways that serve them best and help them achieve their healthiest life.
The global pandemic has absolutely put a spotlight on troubling truths within the healthcare system.  Zip code sadly continues to be a prime factor in the quality of care received by far too many people in need.  Now more than ever it's important to listen and listen well.  That means we stop listening with the intent to respond and rather, we listen to understand.
I have an enormous sense of pride about the role Vitality plays in healthcare and our commitment to ensuring diversity, equity, and inclusion are top of mind throughout our organization.  You may have read about our continuous improvement Project IDEAL: Inclusion, Diversity, Equity, Accessibility, and Liberating the best in our people from this blog written in early August.  I'm a member on our project's team and have an endless supply of passion and energy to contribute to our efforts to continually make progress in our cultural competence so that we can make the people we impact healthier – emotionally, mentally, financially, and physically.
Is hard a reason not to try?  It hasn't stopped us yet!
---
Christine Brophy, mother of three incredible young men, cancer survivor thriver and eternal optimist. When not at her desk passionately working to help people live a healthy lifestyle, Christine is likely to be out for a run or taking a leisurely walk with her cats.