Blog Post
Summer may be ending, but Vitality's Fall Conference Calendar is just heating up!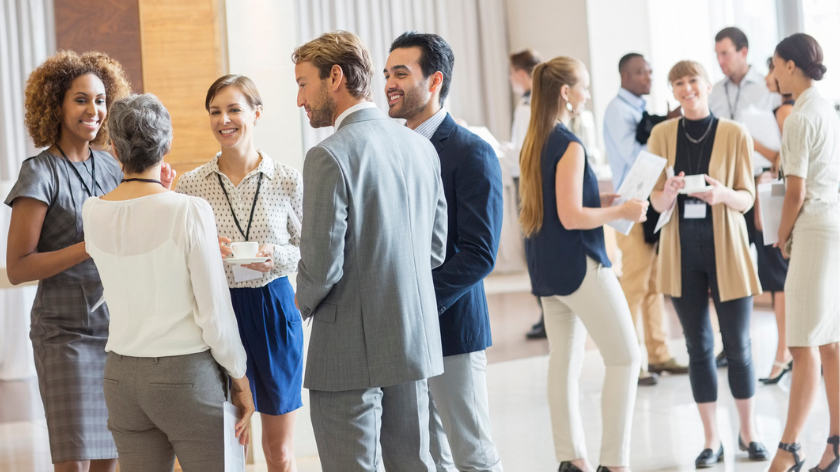 If you can believe it, we're already halfway through 2022, which means that Vitality has been busy planning our fall conference calendar! We participated in many amazing conferences earlier this spring after a long hiatus from in-person events, and we're really looking forward to ending the year strong by attending and speaking at some very exciting forums.
Here's where Vitality will be this fall:
AHIP 2022 Consumer Experience and Digital Health Forum
September 12-14, Nashville, TN
HERO Forum
September 19-23, Amelia Island, FL
On Wednesday, September 21, our Chief Commercial Officer, Tanya Little, will lead a breakout session called "Healthy is hard…Equitable Health is Harder." She will be joined by Jesse Gavin, Well-Being Director, from Baylor College of Medicine to address topics including the biggest barriers faced by employers when it comes to improving employee health and wellbeing, what interventions are needed to address the rise in mental health inequity, and how behavioral science programs and wellness initiatives can appeal to employees across the health spectrum.
The 2022 IBI/Conference Board Health and Productivity Forum
September 28-29, Chicago, IL
Conference Board's Health and Productivity Forum is taking place right in our hometown of Chicago!  Vitality has complimentary registration codes for employers – please reach out to ceida.elizarraraz@vitalitygroup.com for more information on registration. Be sure to stop by our booth and say hello if you'll be in attendance!
Health Plan Alliance Member Experience & Diversity, Equity, and Inclusion Value Visit
October 10-14, Chicago, IL
We're proud to be sponsoring Health Plan Alliance's Member Experience and Diversity, Equity, and Inclusion meetings this fall. Vitality's Chief Commercial Officer, Tanya Little, will be speaking on a panel on Wednesday, October 12, focused on impacting the customer experience.
AHIP Round Table Focus Group
October 13, Virtual
AHIP 2022 Executive Leadership Summit
October 16-18, Phoenix, AZ
Business Group on Health Global Summit Institute Meeting
October 20-21, Washington, DC
Population Health Alliance Expo 2022
October 25-26, Washington, DC
Health Plan Alliance Leadership Forum
November 1-4, Santa Fe, NM
National Alliance of Healthcare Purchaser Coalitions 2022 Annual Forum
November 7-9, Arlington, VA
We're proud to be sponsoring the 2022 National Alliance of Healthcare Purchaser Coalition's Annual Forum focusing on driving health, equity, and value. Be sure to visit our tabletop in the exhibit hall, and attend our fireside chat, facilitated by our Chief Commercial Officer, Tanya Little, on the morning of November 8!
Conference Board's Be-Well Forum
November 8-9, Scottsdale, AZ
Vitality's Chief Operating Officer, Elizabeth Dunphy, will be leading a session called "Behavioral Science-Centered Approaches to Improving Health for All" on Thursday, September 9 at 10 am. Attendees will learn how behavioral health programs in the workplace can increase member engagement through personalized experiences, data insights, and efficient incentives.
HLTH
November 13-16, Las Vegas, NV
Be sure to stop by our booth and say hello if you'll be attending HLTH!
We love engaging with you in person to chat about how Vitality can help transform organizations and improve employee wellbeing.  We hope to see you at our sessions or in the conference exhibit halls. If you'll be attending any of these events, please reach out to Ceida Elizarraraz (ceida.elizarraraz@vitalitygroup.com), to set up some time with us!
Safe travels and we'll see you on the road!