Blog Post
Vitality's commitment to diversity, equity, and inclusion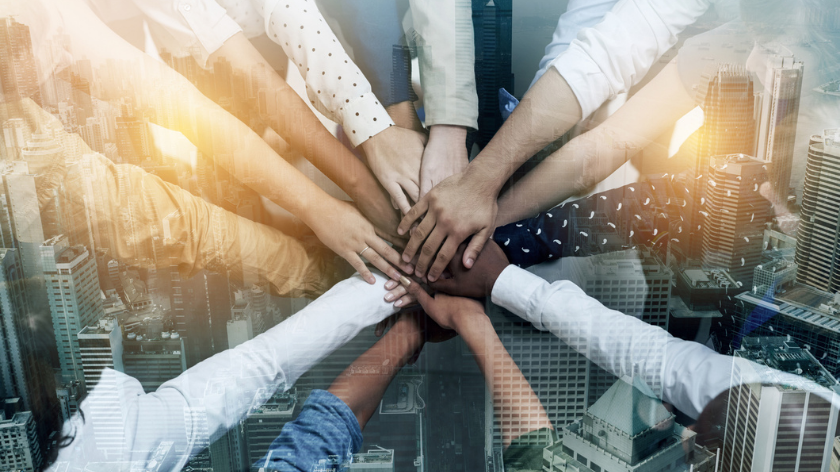 Vitality's core purpose of making people healthier and enhancing and protecting their lives is at the center of everything we do. It's the reason we exist, and it applies, without question, to everyone. However, the global pandemic and entrenched racial injustices highlighted by the murder of George Floyd serve as a stark reminder of how many people are still disproportionately affected by systemic inequities in healthcare. We know Vitality plays a critical role in healthcare, and these events have served as a catalyst for us to refocus our efforts and ensure diversity, equity, and inclusion are top of mind for the entire organization.
To begin, we set in motion a company-wide effort to challenge our norms and improve our culture by prioritizing diversity, equity, and inclusion (DEI) in our workplace. Through employee surveys and conversations facilitated by external leaders in DEI, Vitality employees identified specific areas of opportunity to drive measurable results and impact the health and wellbeing of our people, our community, and our members.
We developed a continuous improvement program called Project IDEAL: Inclusion, Diversity, Equity, Accessibility, and Liberating the best in our people (the latter is one of Vitality's core values). Project IDEAL outlined a five-phase approach to DEI at Vitality. The first phase, "Listening and Learning," was an essential first step in understanding the root of the issues.
We also partnered with Kaleidoscope Group, a minority-owned, full services diversity and inclusion consulting firm headquartered in Chicago. The group's deep ties to our community meant that they understood the issues and needs of the area and could help us evaluate our internal practices, conduct listening sessions with our teams, and document the findings.
We engaged more than half of Vitality's employees in roundtable conversations about diversity and how it impacts wellness. The objective of the roundtables was to survey and listen to our staff through guided conversations to assess our culture and ensure our next steps would be authentic and organic to our business model.
Here are a few of the initiatives we've launched:
A community impact program: We partnered with M3 – My Block, My Hood, My City, a non-profit dedicated to inspiring youth, empowering communities, and building a better world one block at a time, to raise money, participate in (future) virtual 5ks, and enroll in their Explorer program this fall.
Building cultural awareness: We have introduced a dedicated IDEAL space in our weekly internal newsletter focused on education and communicating hot topics, traditions, cultural celebrations, and holidays related to diversity and equity.
Hiring practices: We recently created a role in HR dedicated to promoting DEI in the workplace and ensuring it reflects our community at all levels.
Upskilling: We updated our onboarding and leadership and development training to reflect our DEI initiatives. We have since enrolled two Vitality employees in Northwestern University's Leading Diversity, Equity, and Inclusion certificate program. Additionally, we're launching a Diversity Network Association (DNA), which will include our inaugural group of leaders, wellness champs, executive sponsors, and volunteers to be trained in DEI. They will then be responsible for driving roundtable conversations throughout the business and help to influence management throughout the organization.
We're proud of the progress we've made toward ensuring our workplace is diverse and inclusive, and we're also making significant efforts to ensure our Vitality program is a force for good for everyone. Here are a few examples:
We're adding new partners who are committed to or furthering DEI initiatives to our Gateway Flex offering
Designing new products to support current and prospective clients' DEI programs or content to engage, motivate, and reward members for participation and learning.
Evaluating our supplier diversity and procurement process and looking at how we can ensure that the businesses we partner with also have a strong DEI focus.
We know this is an ongoing, long-term initiative. We are committed to DEI and working with our partners and clients to make the people we impact healthier— emotionally, mentally, financially, and physically. As we continue to make progress in our journey, we'll share updates here with you.
We'd love to hear from you: what are you doing to ensure diversity and inclusion in your workplace?
---
Kami Wigginton, MHA, Director of Health Solutions, has been in the wellness industry for over 17 years. DEI is a passion for her as a woman of color in the sales world. She is a graduate of the University of Alabama, where her husband played baseball. Both are excited for the start of football season. Roll Tide!