"If it excites you and scares you at the same time, it probably means that you should do it." That was what my gut was telling me when I set my 2022 goal to complete my first triathlon. I was inspired and motivated after watching my husband and a friend from my gym complete this event last year. It was incredible to witness and realize what the human body is capable of. When I looked around the event, I saw people of all ages, all shapes and sizes, and all different fitness levels. There were even plenty of participants that were representing the 70+ age bracket. I decided I would make it my goal to join these impressive triathletes the following year.
I also draw inspiration from the successes that are posted daily in the Vitality Virtual Training Club (VVTC) on Facebook. Every day, members are sharing their stories of reaching new Vitality Status levels, running in local 5ks, reaching 10,000 steps on a consistent basis, losing weight, sharing healthy recipes or motivational quotes, practicing mindfulness, providing fitness tracker recommendations, and of course earning those Vitality points!
When I registered for the triathlon, I had 216 days to prepare mentally and physically. I experienced many victories along the way during my training. I took up trail running and for the first time in many years I consistently ran weekly, even throughout the cold, snowy winters in New Jersey. Being out in the woods was an opportunity to find peacefulness in nature. These adventures included many layers of warm clothing, hand warmers and spikes for my trail running shoes when it got snowy and icy.
I also started swimming at the local YMCA and wondered how on earth some of the swimmers seemed like they could swim endlessly and effortlessly. Luckily, my daughter is a swimmer and was able to coach me on my form, taught me fun things like how to flip turn, and introduced me to all kinds of training accessories. She did not seem impressed that I could make it a whole 25 meters without stopping as my very first warm-up. Her warm-ups are typically at least 750+ meters – something I wondered if I could ever do in one session! My early morning swim sessions provided an opportunity to clear my mind, challenge my fitness level and essentially learn a new sport.
Being out on a road bike was a bit scary at first, especially on fast downhills and stretches of road where there is not much space between the bike and cars driving at fast speeds. This offered another opportunity to take my fitness outside and take in fresh air and sunshine.
As the event got closer, Sundays were brick training days consisting of biking + running. The transition off the bike to the run was like a slap to the face in trying to get my heavy legs to move. Of course, over time, just like most things in life that take patience and practice, these sessions became easier. The long distance in the open water was a bit intimidating, but I knew on race day if I could just stay calm and get through the swim, then I could push through and finish strong on the bike and the run.
Like many members that actively engage in their employer group's wellness program, Vitality played a big part in putting all the pieces together. Weekly goals were set and tracked – focusing on the importance of not only physical activity, but also hydration, sleeping and eating well, and participating in mindfulness, and balance and mobility training. I earned Vitality Points for each workout session I logged. Vitality's community helped me to feel supported and inspired, as I leaned on the many experienced triathletes that were very happy to answer my questions about everything from what to wear, how to fuel and hydrate, to what to anticipate on the day of the event. Never underestimate the support and good vibes of those that are genuinely excited for you to succeed! Never underestimate the power of a big hug or a fist bump! Never underestimate that all the training will pay off in the end!
One thing that stuck with me throughout this training journey was hearing Chris Hinshaw, one of the top endurance coaches in world, reflecting on what it meant to complete his first Ironman triathlon. He commented that he now had something that no one could ever take away. It was something he could be proud of. I crossed the finish line smiling and thinking the same and was excited to collect my medal now that I had completed this big goal of mine. I would certainly do this event again in the future (especially for delicious soft pretzel in the recovery tent!). And I also have a newfound love and appreciation for my new athletic skills and hope to continue incorporating swimming, biking and running into my exercise routine in the future.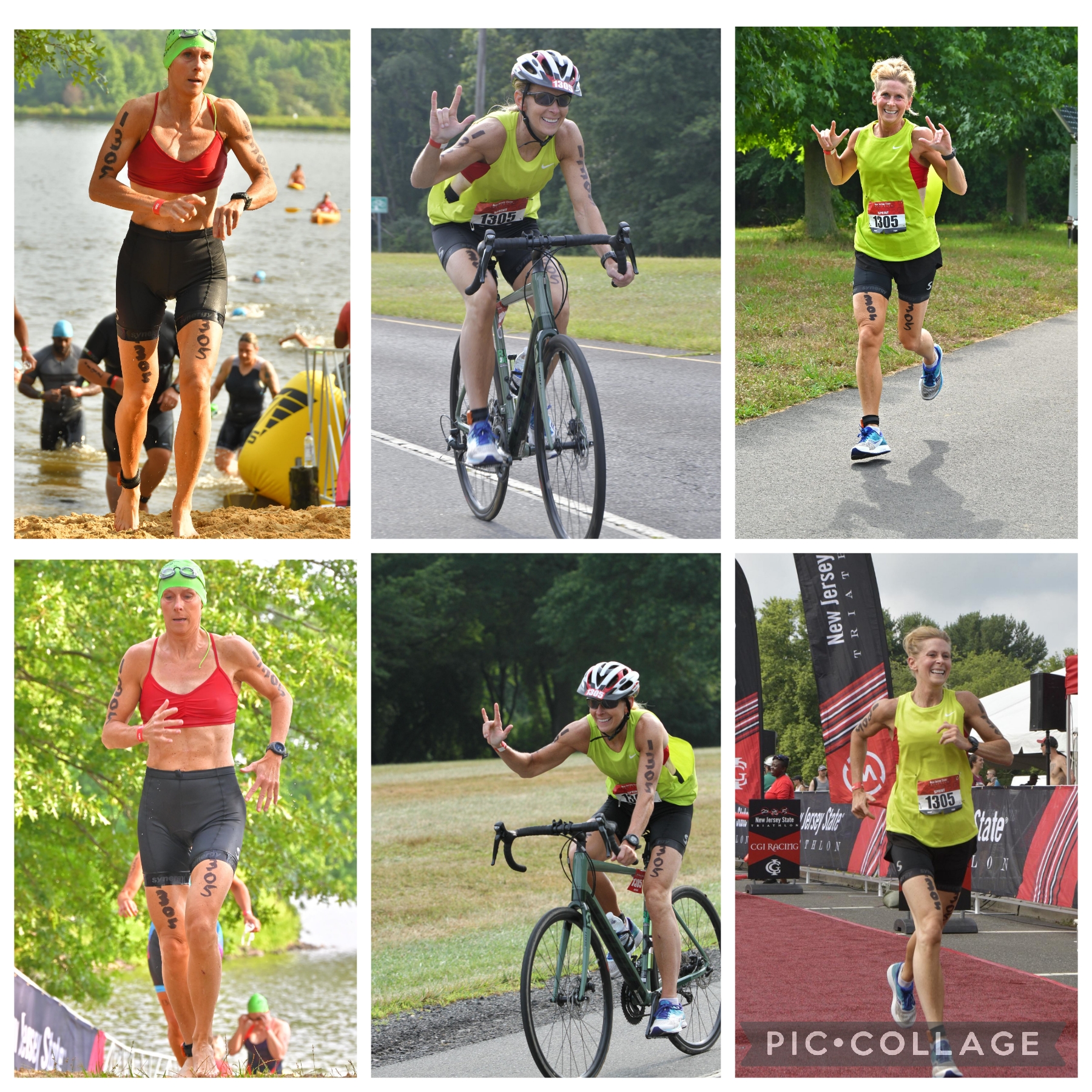 ---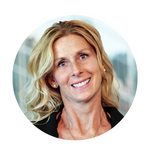 Janine is an Implementation Manager with Vitality. She holds a B.S. in Exercise Science/Sport Management from Rutgers University, as well as many certifications within the fitness and nutrition industry. She loves being a spectator/photographer at her daughters' athletic events, participating in water sport activities with her family, writing on sticky notes, over-consuming nut butters, shiny lip gloss, and taking hot yoga classes. For relaxation, she enjoys baking, taking naps in hammocks, and listening to podcasts. She is proud to add triathlete to her athletic accomplishments.