Celebrate Diversity Month is observed every April as an opportunity to better understand the diverse cultures, beliefs, and lifestyles that make up our global society. Uplifting what makes us unique and embracing diverse lived experiences helps foster empathetic, inclusive communities where people are valued and accepted for who they are.
To commemorate Celebrate Diversity Month, members of our Diversity, Equity, and Inclusion (DEI) initiative, Project IDEAL, organized a group outing to the Museum of Contemporary Art for a guided tour of the exhibition "Forecast Form: Art in the Caribbean Diaspora, 1990s-Today." Located in downtown Chicago, the Museum of Contemporary Art (MCA) was established in 1974 and is one of the largest contemporary art museums in the world.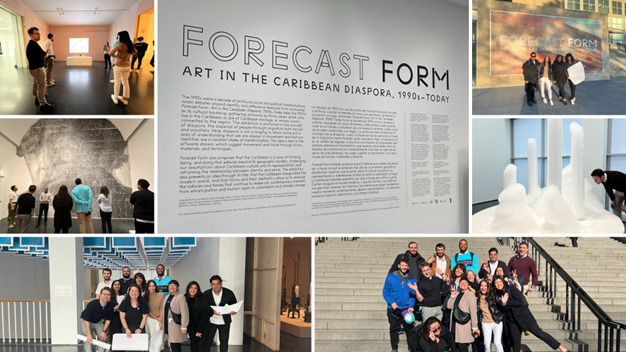 Approximately half of the group who attended the tour had never visited the Museum of Contemporary Art before, and some had never been to a museum in Chicago! The group had the opportunity to get to know one another better and experience the exhibition with the help of a tour guide who brought a wealth of knowledge about contemporary art and art history.
Members of Project IDEAL followed the museum tour with an informal group discussion to create a space to debrief and share more about the experience. Each attendee also received a free admission pass to return to the museum again in the future.
Project IDEAL has an exciting agenda of events planned throughout the rest of the year, including in-office DEI training, guest speakers, company gatherings, and more. Stay tuned for updates on our upcoming events!
---