Every spring, the Mexican-American community gathers to celebrate their heritage and contribution to North American culture. This has not always been the case as Cinco de Mayo celebrations in the United States are often used as a vehicle for consumerism and excess. However, the Mexican-American and Latinx community has been working to reclaim the holiday from exploitative commercial entities over the years.
The celebration originates from the victory of the Mexican Army over the French Empire at the Battle of Puebla in 1862. It was a very peculiar battle due to the Mexican army's inferiority in equipment, training, and size compared to the French army. This made their victory quite an achievement and was a big morale boost for the Mexican people when they needed it the most.
The news of the battle triumph traveled north, and Mexican miners working in California erupted into spontaneous celebrations and speeches celebrating their homeland. This is the precise moment where the holiday was created and the primary reason it's not celebrated in Mexico proper. The celebration spread over the years in areas where the Mexican-American population is large, ultimately across the whole country.
Cinco de Mayo celebrations grew in North America; however, there was a disconnect as many didn't understand what they were celebrating. Mexican Americans have slowly reclaimed the celebration with parades, parties, and festivals throughout the whole country.
If celebrating Cinco de Mayo, it's important to consider how to do so properly without falling into cultural appropriation. The holiday must be approached with respect and education towards Mexican culture – a culture much richer than just tequila, mariachis, and tacos.
Here are three ways to participate:
Enjoy the food, celebrate, and try something new.
Mexican cuisine is one of the richest globally; make sure you celebrate that richness. Try Oaxacan tamales wrapped in banana leaves with exquisite masa, savory pozole, or Chiles en Nogada that taste as beautiful as they look.
You can even try our take on guacamole developed in the Vitality Kitchen.
Support Mexican and Mexican-American businesses.
This can be as simple as supporting your local Latinx restaurants, grocery stores, general businesses, or Latinx-owned online retailers, such as Mi Golondrina, which works with artisan partners in Mexico to produce their contemporary goods with traditional embroidery techniques.
Listen to music by Mexican and Mexican-American artists.
We're huge fans of Natalia Lafourcade; her Latin Grammy-winning album Musas is a must-listen. The album is a collection of contemporary folk songs that celebrate women and a love letter to Latinx culture.
Rodriguez is another artist to listen to, as he was as famous as The Beatles in South Africa, unbeknownst to him. The Academy Award-winning documentary, Searching for Sugar Man narrates the journey to try to find him after he went into obscurity while living in Detroit.
As the holiday approaches and armed with new knowledge, make sure to celebrate the achievements of Mexican Americans and their contribution to our broader North American culture. There's nothing better than to share a good time with your friends and family –  and we know that we will!
---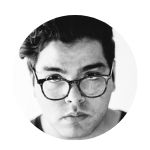 Bruno Postigo Beltran is Vitality's Digital Marketing Manager and a lead in our Diversity, Equity, and Inclusion group, Project IDEAL. In his spare time, he loves to watch international films, photograph his environment, and study design, literature, and architecture. He owns a blind dog that loves to be on his video calls.