Blog Post
Back-to-school Lunch Tips for Your Little Ones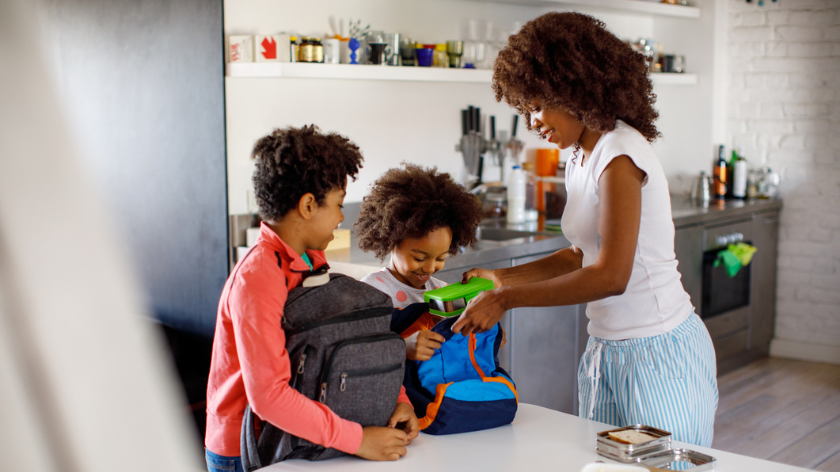 The summer is winding down and kids will be back to school before we know it. Preparing for a new school year can be stressful between shopping for clothes and school supplies and figuring out new routines with after-school activities.  Thinking about what your little ones will eat for lunch can be an additional layer of pressure.
If your child will be eating the lunch provided by the school, you can rest assured knowing that school lunches are required to meet specific nutritional criteria. While at first glance these options may not always seem like the most nutritious choice, they are still providing your child with nourishment and energy. Also keep in mind, it's only one meal out of the day! Additionally, for some kids, school lunches are available for free or at a reduced cost making them an excellent choice (or at times, the only choice).
If, however, you choose to pack a lunch for your child, here are some helpful tips:
Invest in a compartment style lunch box like this one (or similar). This style lunch box allows you to serve a variety of foods while conveniently keeping them separate. The inner compartment is also dishwasher safe! If this is your child's first time using one, practice opening and closing the container in advance.
Get an insulated lunch box that allows you to add an ice pack. These ice packs have worked great for us! They also sell freezable lunch boxes with built-in ice packs, like this one.
Have your child bring an insulated stainless steel water bottle. We love these options that can be personalized, come in a variety of designs and sizes, and are easy to clean and are leak proof. But any kind will do!
Pack lunch WITH your child (the night before if possible). When they have a say, and can help with the food prep, they'll be more likely to eat what's provided.
Ideally include each of the following (examples shown)

Carbohydrate (bread, crackers, tortilla)
Protein/Fat (yogurt, cheese, turkey, nut butter*)
Fruit/Vegetable (bell peppers, cucumbers, berries, grapes (halved for smaller children))
Treat (fruit snacks, chocolate chips, mini candy bar)
*if your child attends a peanut free school, see if sunflower butter is allowed
For more healthy eating tips for kids, two of my favorite expert resources are Feeding Littles and Kids Eat in Color.
---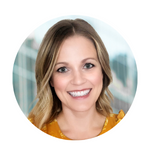 Amanda Benson is a Registered Dietitian and Senior Wellness Strategy Manager with Vitality with nearly 14 years of experience. She received her BS in nutrition at Michigan State University and completed her dietetic internship at the Medical University of South Carolina. She's also a mom of two young children (4 and 6 years old) that enjoys running, relaxing with a hot cup of coffee, and spending quality time with her husband, friends and family.