Why Vitality Works for Health Plans
Real Results for Health Plans
A successful health and wellness program is a great way to reduce chronic health risks for your plan members and decrease healthcare costs for your health plan while increasing your membership and improving your client retention. But in the sea of companies touting themselves as "wellness," it can be hard to sift through the clutter and find that true partner who cares. Meet Vitality. We bring successful, lasting change — something few programs actually do. We use behavioral economics and actuarial science to create effective engagement strategies and compelling incentives that drive long-term behavior change and real business results.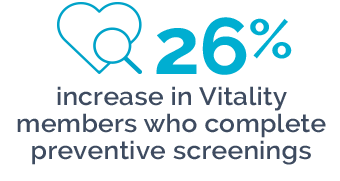 Healthier employees, healthier company profits.
The high prevalence increase in non-communicable diseases (NCDs) as well as the high economic burden of these diseases on health plans create a need to address the rise in NCDs. Vitality focuses on key areas shown to reduce the rise of non-communicable diseases, which are early detection and health screening and behavior modification with a particular focus on physical activity and nutrition.
See what else wellness can do
Engaged members cost less.
Vitality uses scientifically derived challenges, activities and rewards to drive ongoing engagement. By keeping personalized healthy habits top of mind, we're able to help reduce chronic health risks, leading to fewer claims and lower healthcare costs.
Hospital admissions costs reduced by as much as

40%

Cost per patient reduced by as much as

14%

Hospital stays shortened by as much as

25%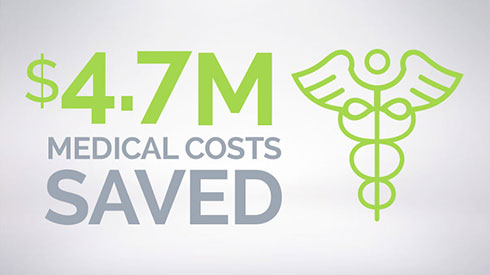 In 2011, McKesson Corporation partnered with Vitality to develop a powerful multiyear wellness strategy. The goal was to engage employees in healthier lifestyles, leading to better health outcomes and reduced insurance claims. Within three years, the company had saved $4.7 million in medical costs.
See the full story >
So, want to get your health plan members more physically active?
Using our unique mobile application, members have the opportunity to earn an Apple Watch simply by being more active.  Vitality members will be able to fund their Apple Watch by meeting monthly physical activity targets that are achievable over 24 months.
Learn how it works
Based in evidence. Designed for lasting impact.
All of the strategies, incentives and rewards that Vitality uses to drive ongoing engagement are backed by industry expertise, behavioral economics and actuarial science. Vitality can be incorporated into an existing benefits program while providing a complete, comprehensive wellness approach.
Learn how it works
As wellness programs have grown in popularity, many claims have been made about which factors have the greatest influence on participation. In a recent study, we examined these factors to assess their actual impact.
Download study >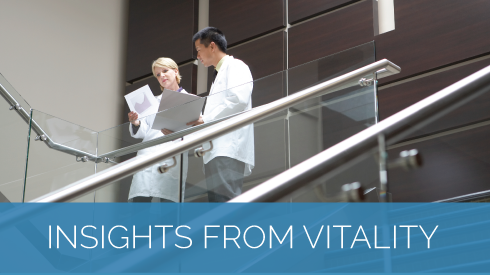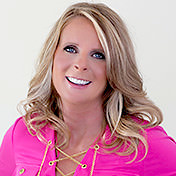 Vitality got our employees online and aware of their cholesterol levels, blood pressure, BMI, nutrition, etc. They wanted to know their numbers and find real ways to improve them."
— Rosanna Ouellette-Pesicka, vice president of Employee Systems and Services, Antea Group