With so many kitchen products on the market and the next cooking craze likely just around the corner, it's tough to know what items are worth investing in, and which are better off skipped. With nutrient-dense meal prep top of mind, here are seven kitchen tools that are worth their weight in gold, and most are under $30!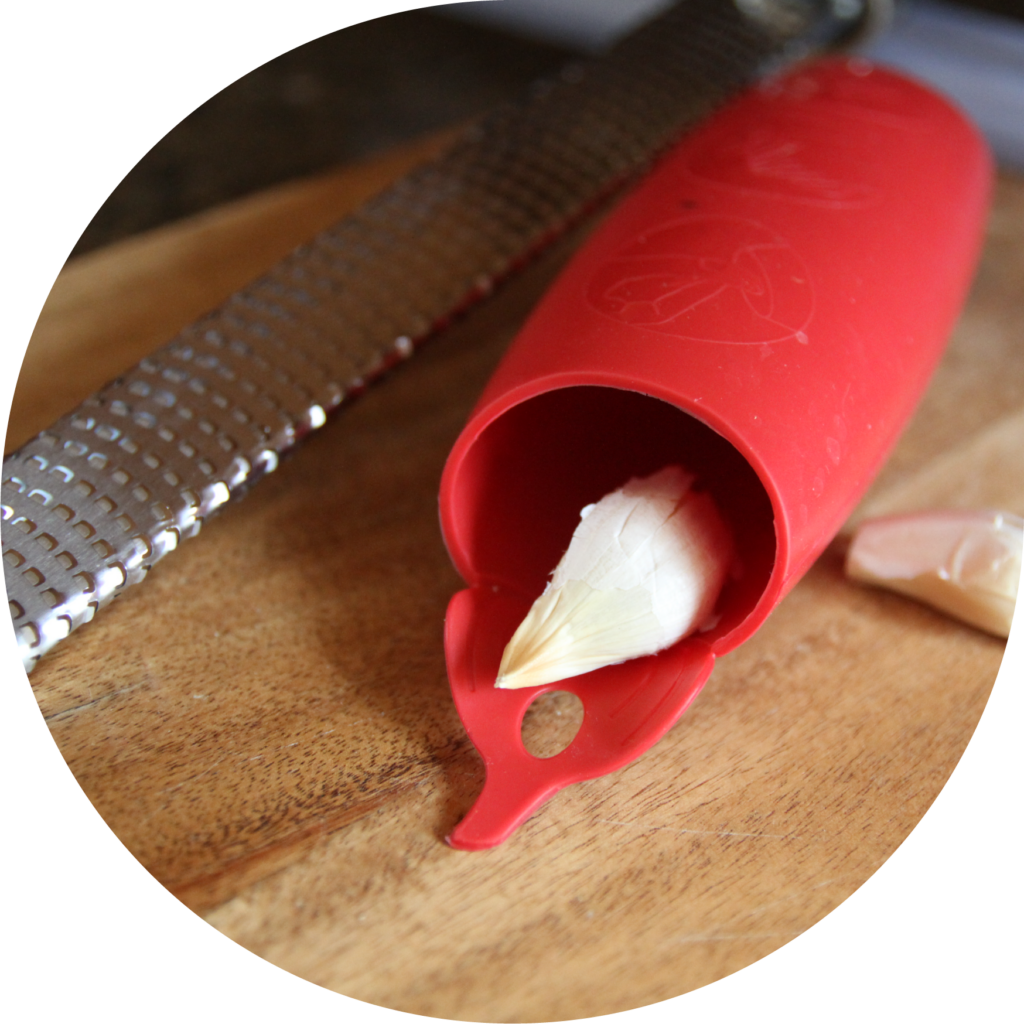 Garlic Peeler
Garlic adds flavor, phytochemicals like diallyl disulfide and is used in many different cuisines. Fresh garlic is also sticky, sometimes tough to peel and leaves an odor embedded in wood cutting boards. Enter the silicone garlic peeler! This affordable, compact kitchen gadget is a workhorse, especially if cooking with fresh garlic is a staple strategy. Simply place an unpeeled garlic clove into the silicon tube, then press and roll. The paper around the garlic slides off, leaving you with a whole clove you can easily grate on a microplane or small grater. This keeps your knife and board clean and free of sticky garlic residue and helps you move toward flavorful dishes faster.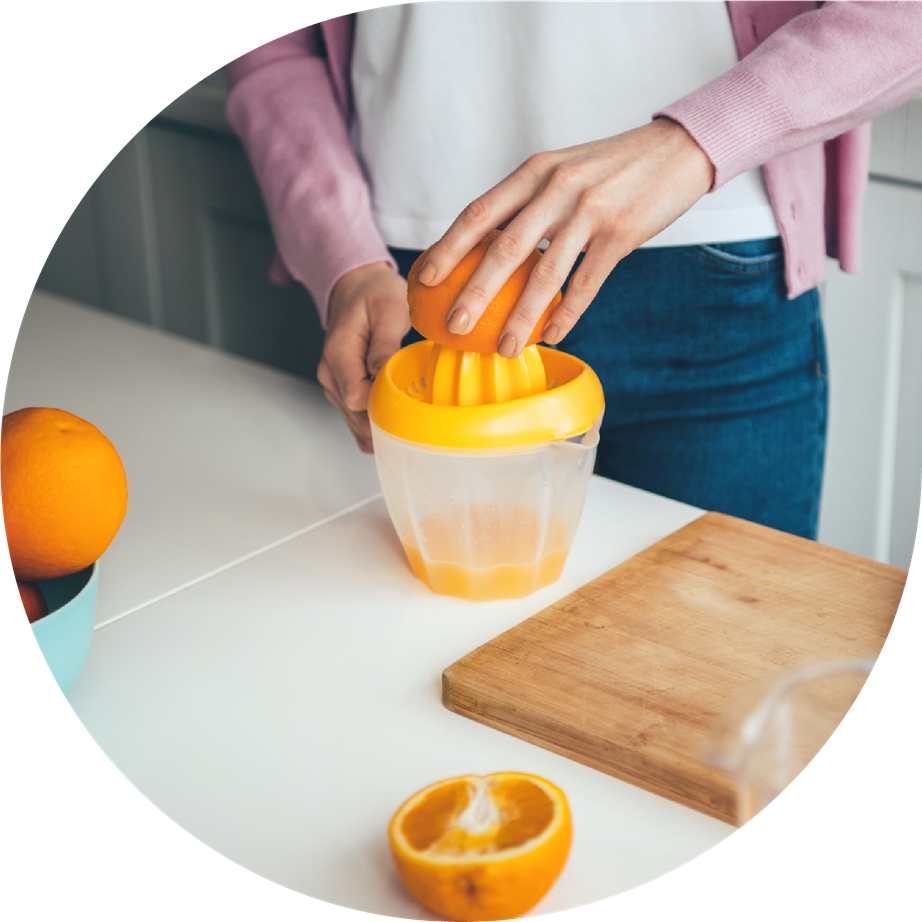 Citrus Juicer
Finding crave-able flavors can be a challenge when fueling yourself with whole foods. Looking beyond spices and herbs can help you find new flavors to explore, and a citrus juicer can help! The most cost-effective is a basic, manual reamer, which works well and stores nicely. Use lemon, lime, orange and grapefruit juice for homemade vinaigrettes, marinades and sauces and to flavor vegetables, whole grains and lean proteins.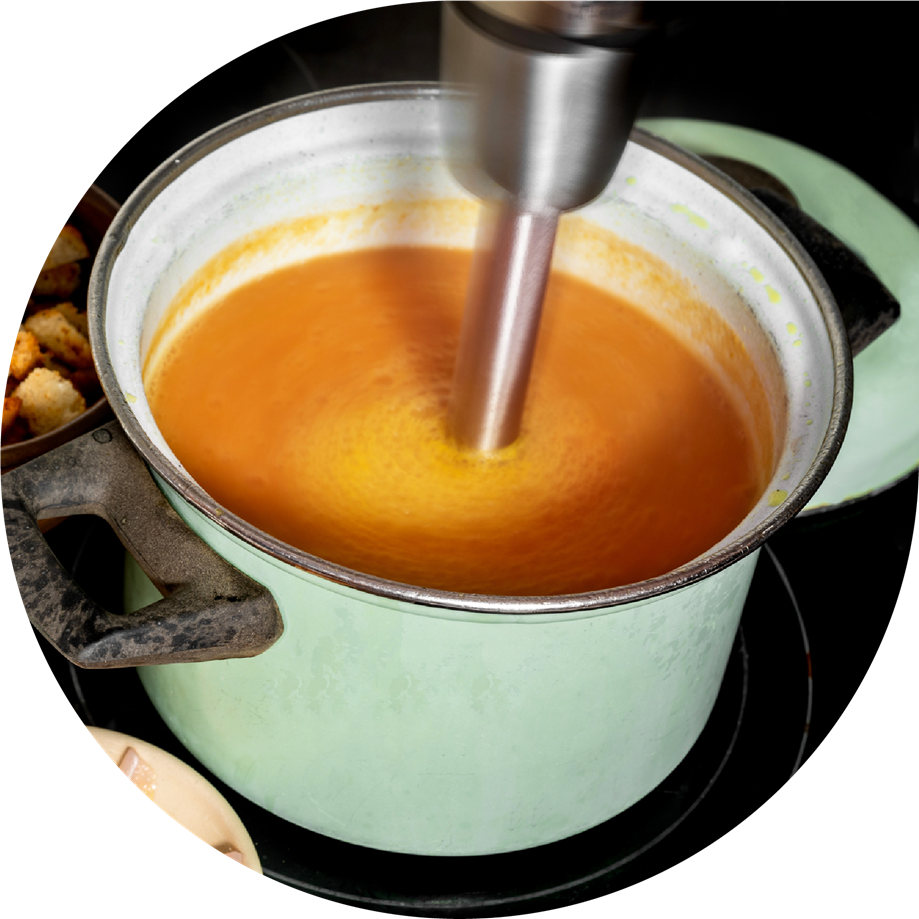 Immersion Blender
An immersion blender, or stick blender, is a quick and compact way to whip up a smoothie, sauce, vinaigrette or pureed soup. At a much friendlier price tag compared to food processors and high-end blenders, many find the immersion blender a great tool to keep on hand. Try using it for a spicy Thai peanut sauce, smooth carrot and ginger sauce or a quick and filling peanut butter smoothie with Greek yogurt and cocoa powder. Most come with additional attachments like a mini food processor for chopping nuts and small batches of veggies, making this tool a winner in any kitchen.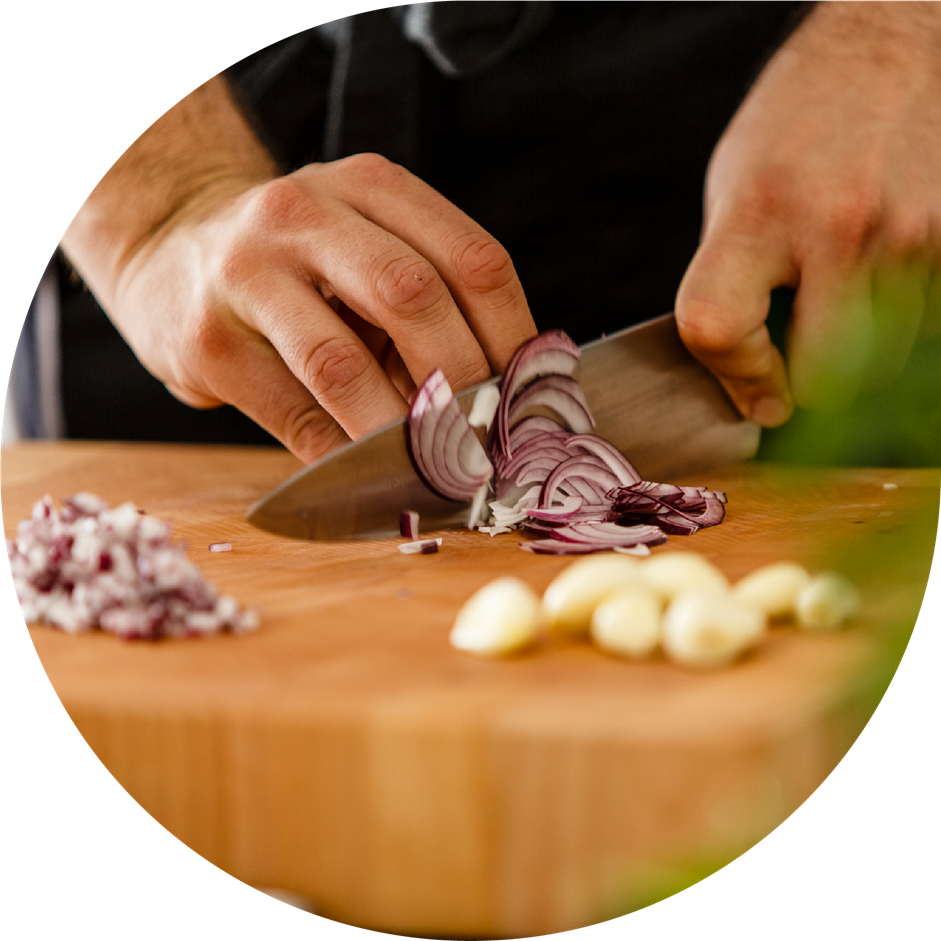 Chef's Knife
Basic, sure, but a decent, sharp chef's knife is a must. The best knife to keep on hand is an 8" blade of stainless steel that runs right through the handle. If you plan to dive into weekly meal prep, its worth checking the angle of the knife where the blade comes into the handle. The more ergonomic knives are rounded and won't cause blisters or pinching while you chop. Keeping your knives sharp is also crucial to this foundational tool. It's recommended that home cooks sharpen their knives weekly. If it's been a while since you've sharpened yours, consider calling a local lawn mower shop or kitchen supply store to have it done professionally. Though it's larger than a paring knife, aim to reach for the chef's knife for most meal prep tasks.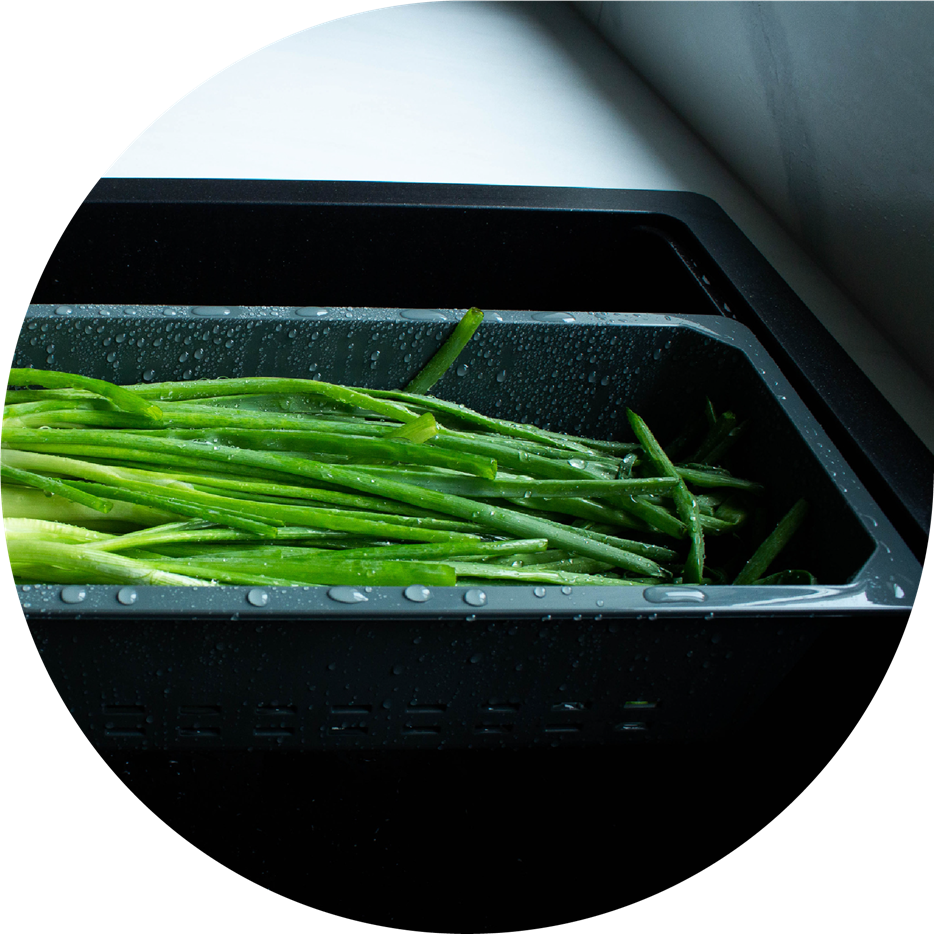 Over-the-sink Strainer
An extendable strainer that fits securely over your sink can be indispensable during meal prep. From washing fresh produce to straining cooked grains and beans, it can mean more counter space and no risk of a colander tipping over in the bottom of the sink. You'll find stainless steel and plastic options on the market, and most are easy to clean and fit nearly any residential sink size. Tap into bulk-cooking quinoa, farro, barley and wild rice to stock your freezer with 2-cup portions of easy-grab grains, and use this tool for washing vegetables in larger batches. If cooking whole grains is on your radar, you might consider a mesh strainer so smaller grains don't fall through.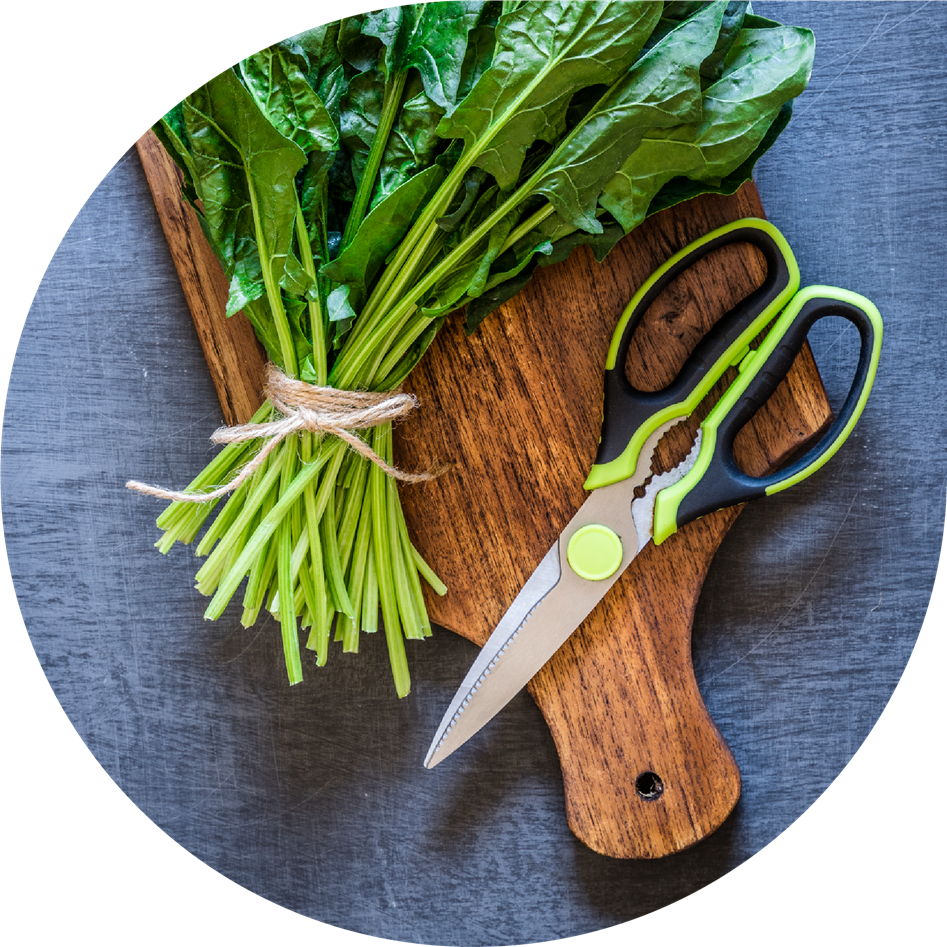 Kitchen Scissors
Kitchen shears, or scissors, are another basic tool that is often underused while cooking. Though they sometimes end up in the office or junk drawer, keeping them near the knives and using them often might benefit your efficiency, especially if you can toss them in the dishwasher. This gadget is great for sniping herbs and scallions and cutting cooked chicken for stir-fries or salads. In a pinch, they can even be used to trim down the size of tomatoes or vegetables cooking on the stovetop in a soup or stew.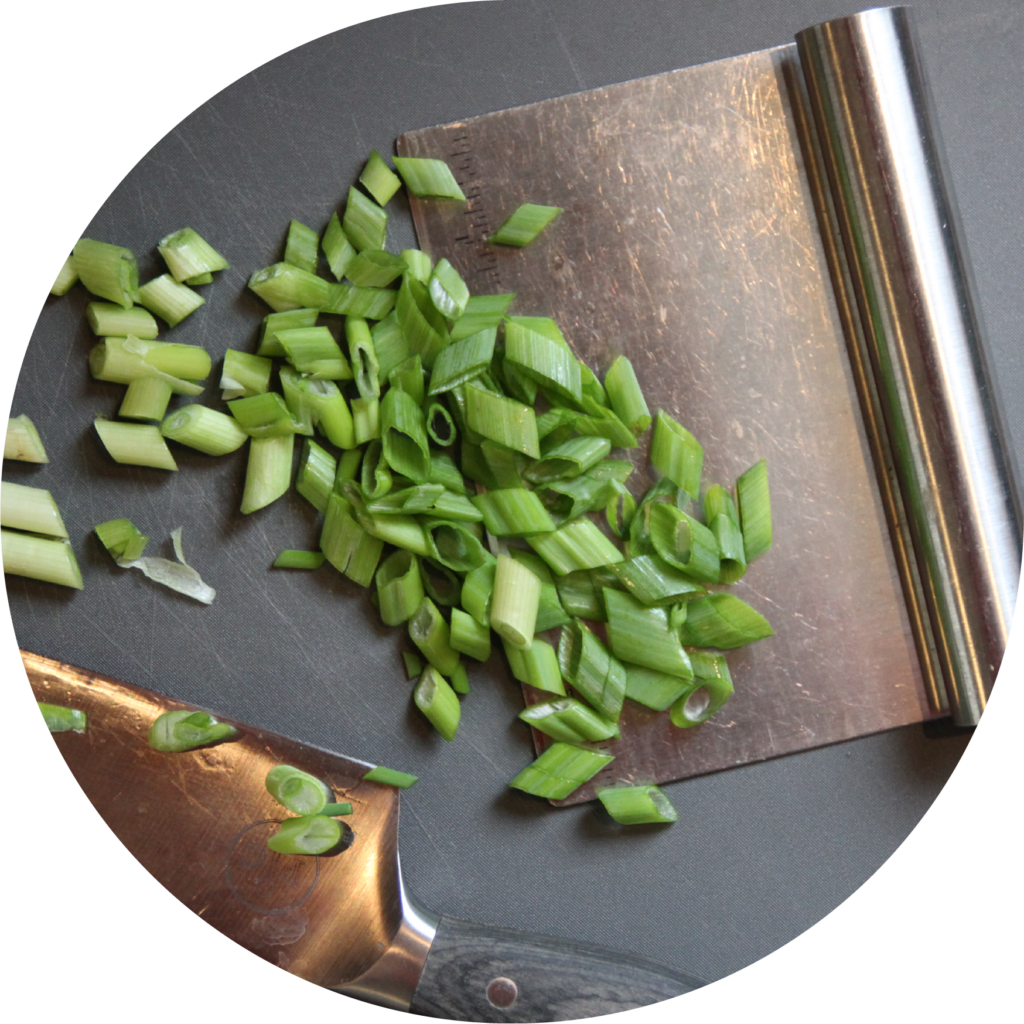 Bench Scraper
Sometimes called a pastry lift, a bench scrapper is like having another hand during meal prep. There's nothing better than a tidy workspace to keep you moving in the kitchen, and having a scraper on hand will help you quickly gather cut vegetables and place them in a pan, bowl or prep dish. Bonus: using this tool can help keep your knives sharp, too! It's not recommended to slide the edge of your knife across a cutting board to lift cut pieces since it dulls the blade. Getting in the habit of grabbing your bench scraper will speed you along and preserve your knife's sharp edge.
---