At Vitality, our core purpose of making people healthier and enhancing and protecting their lives remains more important than ever as we continue to grapple with the COVID-19 pandemic. While many of us may still be working from home or spending more time at home in general to minimize exposure to the virus, there are many things that we can do on a daily basis to maintain a healthy lifestyle.
Get Vaccinated, Boosted, and Mask Up
It is well established that the COVID-19 vaccine is safe and effective at protecting adults and children ages 5 years and older from getting sick or severely ill with COVID-19. Booster shots are also recommended, as protection against infection wanes over time. While we have heard this message for quite some time now, it is important to remember that with new variants surging as people spend more time indoors during the winter months, getting your vaccination and booster, a flu shot, wearing masks, and washing hands frequently are all things you can do to protect yourself against seasonal influenza and COVID-19.
Stay Active
Spend a minimum of 30 minutes per day on most days of the week getting some form of physical activity. This could include an at-home exercise routine with minimal equipment like dumbbells and resistance bands or your own body weight for exercises like squats, push-ups, sit-ups, or lunges. Get out and walk your dog, spend some time in nature hiking, running, or riding your bike. Select an online exercise class within the comfort of your own home. Take a break during the workday and focus on stretching your neck, shoulders, and legs after sitting for extended periods of time. For some inspiration, check out our Vitality Fit Minute home workout videos.
Eat Well
Did you know that a healthy diet filled with nutritious foods can impact your sleep, mood, energy levels, and immune system? Try to incorporate non-processed foods, fruit, and vegetables from all colors of the rainbow – whether fresh, frozen, or canned – and avoid added sugar when possible. Pay attention to your hunger cues to differentiate between true hunger, stress eating, or eating out of boredom. Make your nutrition choices fun – plan your shopping list, prep your healthy food choices, or try out a Vitality Kitchen recipe and learn how to make it! Remember to stay hydrated by drinking plenty of fluids.
Find Time for Mindfulness
This can be as simple as keeping a gratitude journal or using guided meditation apps. Take some time to find stillness and silence and focus on your breathing, read from a book of positive affirmations, or take a yoga class. Disconnect from your phone or laptop and work on a puzzle or get outside for a few minutes for fresh air. Select your favorite tunes from your playlist and dance or listen to instrumental meditation music.
Stay Connected
Social isolation is known to have harmful impacts on both our physical and mental health. Make an effort to maintain social connections with family and friends through texts, phone calls, or video chats. Reach out with a phone call or a handwritten note to a friend or family member that you have not seen in a while. Schedule time for a walk around the block with your neighbor. Focus on being present in the situation and fostering the relationships with your loved ones.
Sleep
Getting proper quantity sleep and high-quality sleep are essential for our everyday functioning. Most adults should be getting between seven to nine hours of high-quality sleep per night. Other sleep habits, such as setting a target bedtime, creating a bedtime routine, reducing bedtime light and noise exposure, and adjusting the temperature can help you achieve optimal sleep.
With the start of the new year, there is no better time to focus on incorporating some of these habits into your regular routine to stay healthy – mind, body, and spirit.
---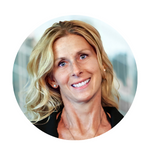 Janine is an Implementation Manager with Vitality. She holds a B.S. in Exercise Science/Sport Management from Rutgers University, as well as many certifications within the fitness and nutrition industry. She loves being a spectator at her daughters' athletic events, participating in water sport activities with her family, writing on sticky notes, over-consuming almond butter, and taking hot yoga classes. For relaxation, she enjoys baking, taking naps in hammocks, and listening to podcasts.