Although pumpkin is quintessential Fall fare – hello pumpkin spiced lattes, pumpkin pie, and pumpkin patches! – you can actually reap the benefits of pumpkin all year.
Pumpkins are a good source of vitamin A which plays a significant role in eye health. Did you know that one cup of pumpkin can provide 200% of the recommended daily vitamin A intake? Vitamin A not only helps promote good eyesight, but it can also lower the risk of developing cataracts. Lutein and zeaxanthin, also found in pumpkin, can help protect the eyes from harmful light waves.
Pumpkin is also a high source of vitamin C, which is important for a strong immune system.
Potassium is also found in pumpkin, with about 250 milligrams per half cup of pumpkin. Potassium helps to contract muscles, regulates fluid and mineral balance in your cells and helps maintain a normal blood pressure.
Even better, pumpkin is low in calories while still being packed with nutrients. It is high in fiber, which not only satiates hunger but also helps lower your LDL cholesterol and improves bowel health.
Pumpkin is rich in antioxidants, especially beta carotene which can provide anti-inflammatory benefits. And don't forget about the seeds! Pumpkin seeds are also rich in antioxidants and contain magnesium, iron, zinc, and manganese…so instead of tossing the seeds when you're carving pumpkins, throw them on a pan and roast them for a healthy snack.
Pumpkin is also one of the few human foods that is safe for dogs – in fact, pumpkin is found in many dog treats, as it contains essential micronutrients and fiber and acts as a natural stomach soother for digestive issues.
But while pumpkin itself is packed with nutrients, don't think that all foods containing pumpkin are superfoods too! Many pumpkin-based foods are high in sugar such as lattes, pies and baked goods, so enjoy your pumpkin treats in moderation.
While pumpkin season may be in full effect right now, you don't have to wait until next fall to enjoy pumpkin again. Pumpkin can and should be enjoyed year-round!
---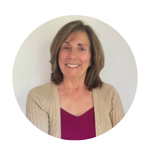 Cynthia Jones is a Wellness Strategy Manager, Mid-market Strategy Specialist, for Vitality Group. Over the past year she became a grandmother to an Australian Shepherd named Walter who she has fallen head over heels in love with. Cynthia enjoys drawing and watercolors. When the weather cooperates, you will find her gardening, bicycling or at the dog park.