Blog Post
How to Effectively Plan Meals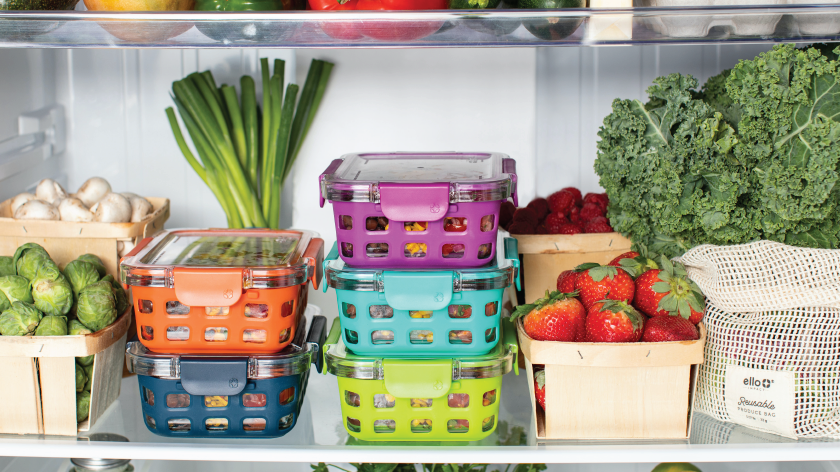 Effective meal planning allows you to prepare and consume more meals at home, which equates to eating more nutritious foods and an overall healthier diet. However, the benefits of meal planning reach far beyond just improved health. It also costs less, can be a relaxing and enjoyable activity, and – if you have children at home – it can be a great way to get them to experiment with new and different foods.
Eating more foods at home can be better for our environment as well. Food processing, packaging and transportation involves substantial energy and resources, especially if you're frequently getting takeout. Think about all the bags, containers, plastic silverware, napkins, etc. When you prepare food at home, you can also source local and more sustainable ingredients.
While eating out or enjoying takeout can certainly be a part of the rotation, I'm here to say that it's a slippery slope when you begin to rely on it too often.
Preparing and consuming more meals at home starts with effective meal planning. Here are the steps to do so:
Step 1: Sit down once a week to look at your schedule. Consider what everyone in the household has going on and any extra activities or commitments. Ask yourself how many nights you'll realistically have time to prepare dinner vs. when you'll need to rely on leftovers or something quick.
Step 2: Write down the meals you want for breakfast, lunch, dinner and snacks for the entire week. Involve your whole family and consider everyone's preferences. Pull out your favorite cookbooks or visit good ol' Google or Pinterest for recipe inspiration. Incorporating slow cooker and batch meals can be helpful, especially on days when time won't be on your side. If you have any food in the refrigerator or pantry that is about to expire, think of ways you can incorporate those items. Also try to include a variety of fruits and vegetables, lean proteins, and high-quality carbohydrates in your menus.
Step 3: Create your shopping list and double check what you already have on hand. It can help to categorize by the section in the grocery store to make your shopping trip much more effective, i.e., produce, meat/deli, bakery, dairy, pantry items, etc. While it might cost you a tad more, you can save time and energy by opting for precut fruits and veggies, salad mixes, and other similar type convenience items – especially if it means you'll be more likely to actually eat them! Keep in mind that frozen fruits and veggies are also an excellent and equally nutritious alternative for fresh, particularly if they aren't in season.
Step 4: Stick to your list and don't shop hungry as you'll be more likely to purchase items you don't need. If time isn't on your side, utilize grocery delivery services available through Shipt, Instacart or directly through the store. Curbside pickup can also be a convenient option if you'll already be out running errands. While there are fees for these services, you often end up saving money because you aren't tempted to purchase extra items that aren't on your list.
Like most things, effective meal planning takes practice. However, once you get the hang of it, you'll find life just got a little easier and perhaps a little healthier.
---
Amanda Benson is a Registered Dietitian and Wellness Strategy Manager with Vitality. She received her BS in nutrition at Michigan State University and completed her dietetic internship at the Medical University of South Carolina. When she's not chasing around her two young children, she enjoys relaxing with a hot cup of coffee, running, attending concerts with her husband and wine nights with girlfriends.