Last week, the Centers for Disease Control and Prevention released its 2018 Mortality Data finding that for the first time in four years, US life expectancy increased to 78.7. This was due in part to a drop in drug overdoses and lower mortality from cancer, accidents and unintentional injuries.
While this is a step in the right direction, it's only a small improvement and still behind the longevity peak of 78.9 years in 2014.
Another bellwether for health was issued earlier in January. The United Health Foundation's 2019 America's Health Rankings report named the  20 healthiest states in America. The rankings are built on the World Health Organization's definition of health: "Health is a state of complete physical, mental and social well-being and not merely the absence of disease or infirmity." The annual study takes into consideration 35 measures including healthy behaviors, quality of healthcare, health policy and the presence of diseases and deaths from illnesses across the nation.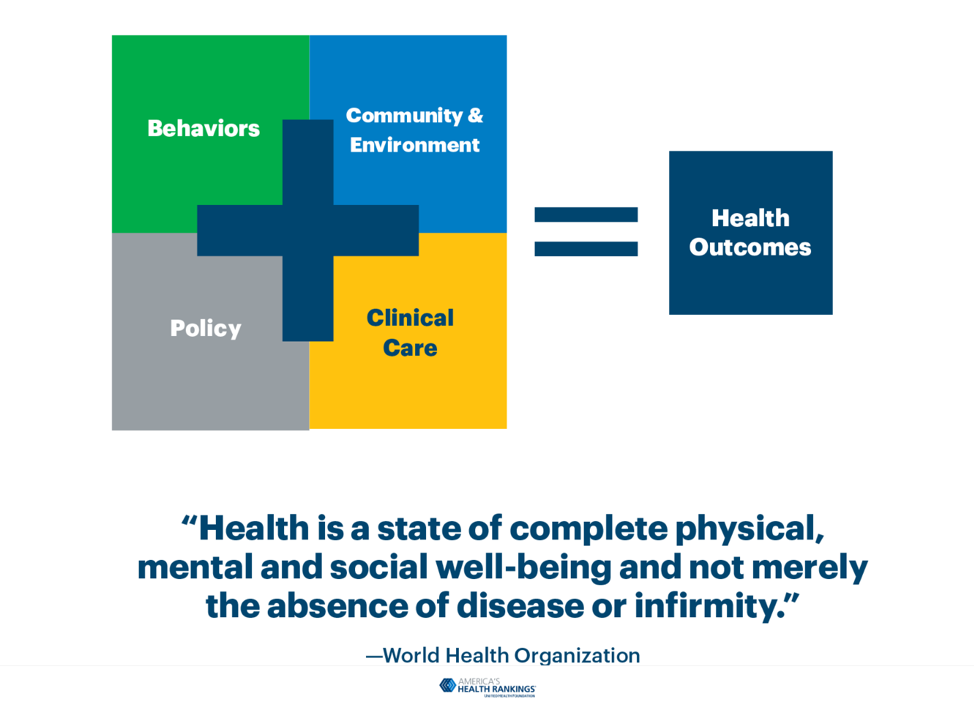 Vermont is the healthiest state, followed by Massachusetts, Hawaii, Connecticut and Utah. Mississippi – at number 50 – ranks at the bottom due in part to high infant mortality and cardiovascular death rates. Louisiana, Arkansas, Alabama and Oklahoma are also among the least-healthy states.
The research found that health varies considerably between states, and the number of people with diabetes has increased dramatically, along with obesity rates for adults.
Given that the United States is one of the richest and most developed countries in the world and that it spends twice as much on healthcare as other developed nations, its outcomes – worse than other countries– should be cause for significant concern.
Much of this can be blamed on the high incidence of chronic health conditions, many of which are avoidable and recoverable with proper diet and activity.
This has been widely confirmed per our own behavior change research conducted with RAND Europe on the impact of physical activity to health. This is why we've committed to make 100 million people healthier by 2025.
Aligned to the World Health Organization's Global Action Plan on Physical Activity, the Vitality Pledge was announced in late 2018:
We, as part of the global Vitality insurance network, commit to make 100 million people 20% more physically active by 2025. This represents roughly 10% of the global health and life insurance population. With lifestyle diseases growing dramatically, often due to a lack of physical activity, we believe advances in behavioral science combined with technology can be used to help people be more physically active. We strive to be a positive force for good in society by changing the lives of millions of people.   
For more than 20 years, Vitality has taken a shared-value approach to health improvement by creating interventions that change people's behaviors for the better. In that spirit, taking place in March 2020, Vitality is hosting the Vitality Running World Cup, a free-to-enter, knockout, global running competition open to anyone over 13-years of age. All you need is a smartphone or fitness device and the ability to run 3km in 30 minutes.
How it works:
Sign up at runningworldcup.com
Link an approved fitness app or fitness device to your profile so that you can track your run.
Jog at least 3km within 30 minutes to earn points for your country
Participants will receive a goodie bag with more than $100 worth of surprises and discounts after their first qualifying run
We hope that you will join us as we continue our global efforts to help people become more active to live fitter and healthier lives.