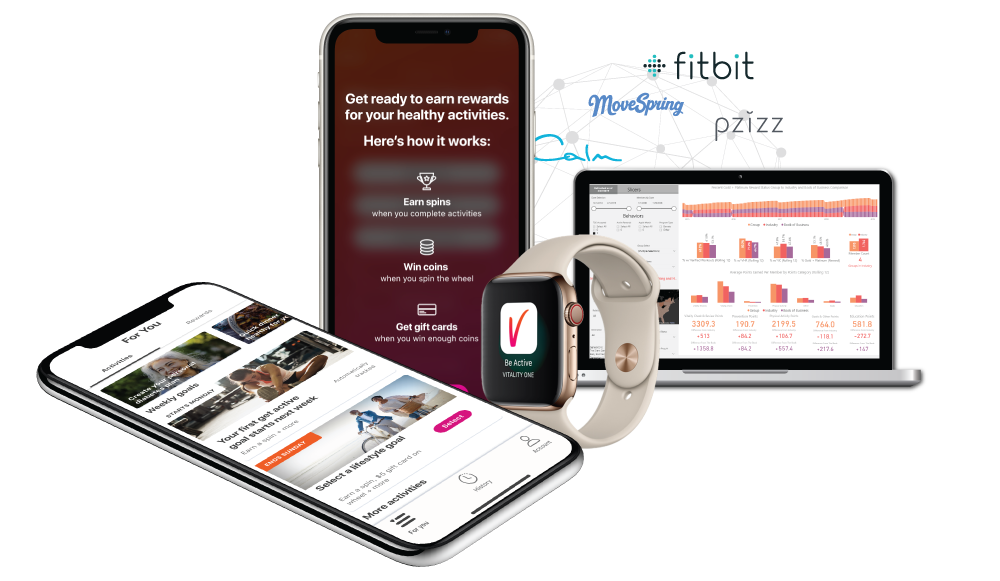 A mobile first solution for employers looking to engage an on-the-go workforce.
Vitality One provides a personalized wellness journey that supports individuals across the health spectrum. Vitality One takes a bite-size approach to habit formation by rewarding members for completing weekly goals that – over time – add up to sustainable, long-term behavior change.
GIVE VITALITY ONE A SPIN
Vitality One Difference
Total well-being
Focused approach to habit formation
Broad ecosystem of partners
Incentives designed to sustain engagement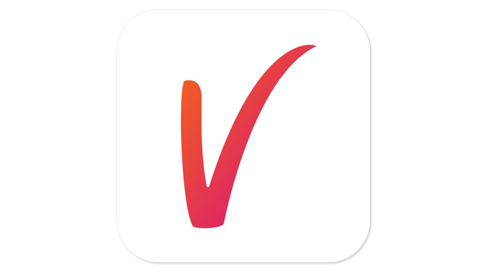 Member downloads app
Email alerts member about their eligibility and prompts them to download and register for Vitality One.
Personalizes experience
A short assessment ensures the program understands each member's goals and health status from day one.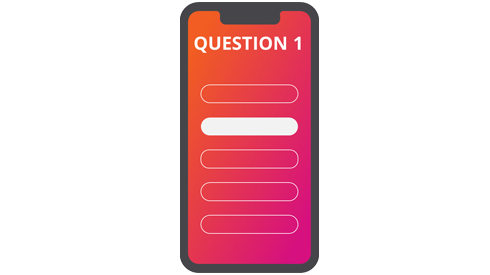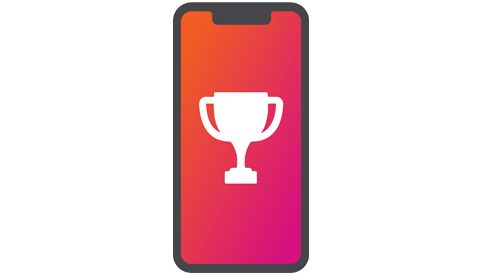 Gets weekly goals
Each week the member is provided a dynamic physical activity and lifestyle goal that adjusts over time based on engagement.
Gets nudged
The program provides push messages that keep member's goals top of mind.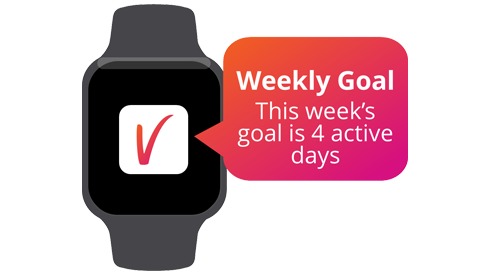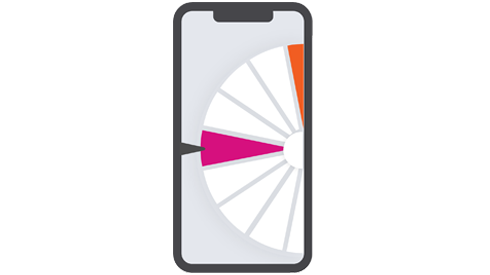 Earns wheel spins
Each goal achievement receives recognition with a spin on the Vitality Wheel, where the member always wins coins or a gift card.
Gets rewarded
The design keeps members coming back each week for the chance to get closer to the gift cards waiting for them on the wheel.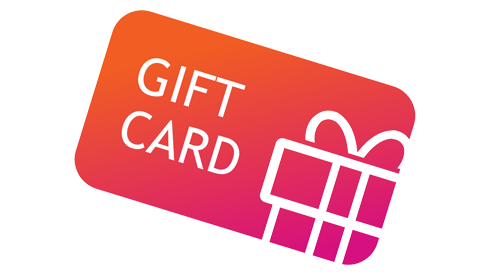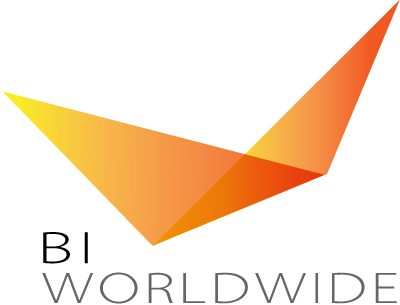 Bringing Vitality One to BIWORLDWIDE Customers

In addition to our standard Vitality One offering, we have also developed a version of Vitality One for BI WORLDWIDE customers where activities completed in Vitality One earn rewards directly within the BI WORLDWIDE platform. Using seamless API and SSO integrations, this offering merges employee health with recognition and rewards to drive behavior change.