Three years ago, the world shut down, for what most of us thought would be a few weeks. We took home our laptops and office plants, cuddled up on the couch in our sweatpants, learned new terms like "social distancing" and realized that nobody knew how to wash their hands correctly. With more time at home than ever before, many of us also picked up new pandemic hobbies.
According to one survey, nearly two-thirds of Americans picked up a new hobby during the pandemic. From attempting to learn new languages to baking loaves of sourdough bread to crafting and home DIY projects, people were keeping busy! The same survey found that nearly 80% of people intended to keep up with their pandemic hobbies once the pandemic was over.
So here we are, three years later – and while we now realize that the COVID-19 pandemic may never fully be "over" – life has normalized in many ways. With workers back in offices and kids back in schools, with travel back to pre-pandemic levels, how many of us are still finding the time for our pandemic hobbies? Are we still having Zoom happy hours and working on our jigsaw puzzles? We asked our employees to find out!
Entertainment
Several employees took up entertainment-related hobbies, such as reading books, hosting podcasts, playing spades with friends, doing jigsaw puzzles, or rating movies.
Food & Beverage
From cooking and baking to cocktail making and latte art, our Vitality employees were busy in the kitchen. Check out some of our creations from the Vitality Kitchen!
Wellness
In true Vitality fashion, many of our employees focused on their wellbeing. New hobbies included strength training, meditation and yoga at home. Others kept up their existing habits, such as walking or running with their dogs daily, but found ways to safely socialize by organizing dog playdates in a local park.
Crafts & DIY Projects
Other employees got busy with their hands. Several employees picked up crafts, like painting and knitting, while others took on larger projects like gardening and DIY home renovations.
Other?
And other employees just got… busy. One employee offered that her pandemic hobby was "making babies" as she had two children during the pandemic.
One movie watcher said that he had always enjoyed watching movies, but during the pandemic found a platform where you could track and rate the movies, and ultimately found a new virtual community in the process. Years later, his love of movies is stronger than ever and he's thrilled that his favorite theaters survived the pandemic. One crafter said that with so much practice during the pandemic, she's picked up some new skills, encouraging her to keep painting! One gardener has admitted that his indoor plants have taken over (he now has more than 45 plants!) which requires more time and care, but he enjoys how cozy his home feels. And our latte artist is as caffeinated as ever, continuing to practice the art every morning.
Personally, I picked up a new habit (hand embroidery), maintained existing habits (I'm as addicted to my Peloton as I was pre-pandemic), and intensified other habits (I read 52 books in 52 weeks!). While I certainly would not consider myself a crafty person, I taught myself how to hand embroider during the pandemic, and now I enjoy making personalized baby gifts that are full of love for friends who are expecting. I will admit that my pandemic book reading rate has been too vigorous for me to maintain, but our Vitality book club keeps me motivated to keep up with my reading!
Whether your pandemic hobbies have stuck around or have fallen to the wayside, try to carve out some time for yourself to do the things you enjoy.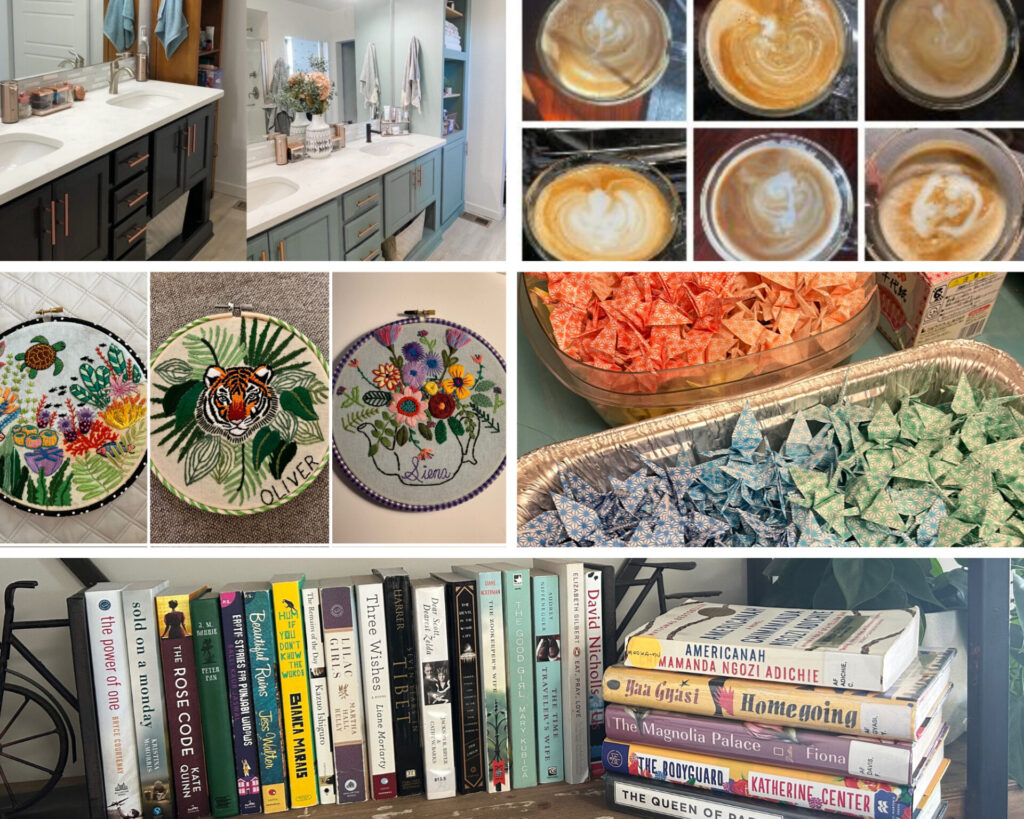 ---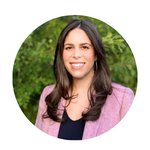 Lianne E. Jacobs, MPH, Health Communications Strategist, has a master's degree in public health from Yale University. She is the only indoor cycling instructor who can't ride a bike. She enjoys traveling the world, laughing at her own jokes, changing diapers, and tricking her husband into eating baked goods made with hidden vegetables.