It comes as no surprise that playing sports is a great way to be physically active. In addition to the physical health benefits, participating in sports also brings with it psychological, social, and long-term life benefits. As someone who grew up playing sports and today watches my own daughters do the same, I realize that there truly is power in playing sports.
Engaging in sports is a great way to improve one's physical health. Your aerobic system will get a workout through an increased heart rate, helping to keep your heart and lungs healthy. Sports can also help to build strong bones and muscle. Staying active can help lower the chance of injury through continuous movement, helping you to stay loose and flexible, which can ultimately reduce the risk of falls and enhance quality of life later on. Importantly, being active can also help to maintain a healthy weight, lowering the risk of chronic diseases as well.
Sports can also be a great outlet for stress relief. Between taking out your aggression on the ball, to fostering a positive mood once your endorphins start flowing, physical activity has many known mental health benefits. In addition, participating in sports can also be great for your social life! Participating in a league or on a team allows you to meet new people and work together, setting goals, problem-solving and achieving shared success. It can also get your competitive juices flowing, and who doesn't love a little friendly competition? Sports can teach you to own personal successes and failures and learn to take responsibility for your role in a team's performance, for better or worse. Lifelong friendships are established during practice sessions, creating a bond between teammates and a sense of belonging and camaraderie. Establishing and building relationships are skills that will be used for many years after the last whistle or buzzer is heard.
The benefits and skills one acquires while playing sports are applicable to one's life, well beyond time spent on the field or on the court. Balancing the time commitment required to train and participate in competitions with other responsibilities, like homework and job and family responsibilities teaches athletes time management and self-discipline. Through sports, you must learn from mistakes, be open to feedback and be flexible and pivot based on the scenario that is thrown at you. These skills all translate from sports to the real world and can be used for the rest of your life. It is also an opportunity for leaders to emerge and a place where self-esteem and confidence can be nurtured. Character building and modeling sportsmanship provide life lessons that define who you are as a person and teach athletes important skills that translate to life beyond sports. Understanding that you can control effort and preparation, but not the outcome, is something that can translate into all aspects of your daily life as well.
Given all of the benefits of participating in sports, what's stopping you? Have you considered picking up a new sport or activity and how the benefits of lifelong fitness can impact your overall health? These days, you do not have to look very far to find a local 5K, a hiking group, basketball or bowling league. There are paddleboarding communities, ski clubs, golf outings, or pickleball teams that can keep you active, no matter what your fitness level. Challenge yourself to get active through sports – you might just learn a thing or two!
---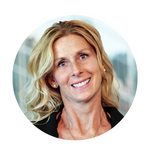 Janine is an Implementation Manager with Vitality. She holds a B.S. in Exercise Science/Sport Management from Rutgers University, as well as many certifications within the fitness and nutrition industry. She loves being a spectator/photographer at her daughters' athletic events, writing on sticky notes, over-consuming nut butters, shiny lip gloss, taking hot yoga classes and competing in triathlons. For relaxation, she enjoys baking, taking naps in hammocks, and listening to podcasts.