Blog Post
Staying physically, mentally, and emotionally healthy this holiday season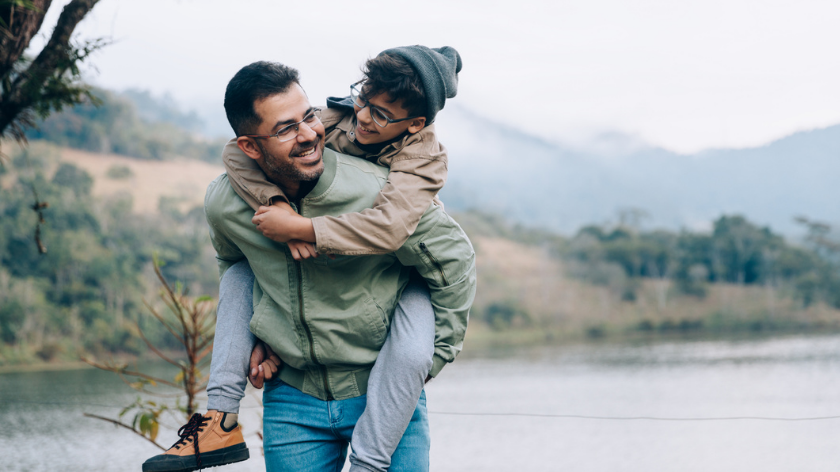 Now more than ever, maintaining good physical, mental and emotional health is critical, but it can be especially challenging this time of year.
While for some the holidays can be a time for family, friends, and celebration, for others, it also brings financial worries, isolation, grief and ultimately stress. When left unchecked, stress can contribute to various health problems. Considering that we're also still in the thick of a pandemic (not to mention flu season!) it's especially important to take care of yourself and prioritize healthy habits.
Prioritizing healthy habits doesn't have to mean making drastic changes (because likely that would add more stress). Instead, here are my top ways to realistically stay healthy this holiday season – physically, mentally and emotionally:
Nutrition
Add more fruits and veggies to your diet. Fruits and vegetables are loaded with fiber, vitamins, minerals, and antioxidants which help give you energy and boost your immune system. Keep frozen and canned options on hand and shop seasonal produce to get the most bang for your buck!
Drink plenty of water. Hydration is a key element to maintaining a healthy immune system. If you don't already have one, invest in a large reusable water bottle and always keep it with you. Your goal should be to drink approximately half of your body weight in ounce of water each day (for a 150 lb person, that equates to 75 ounces or just over 9 cups). But if you're a far cry from that now, slowly work your way there!
Exercise
Make exercise fun. Choose activities you enjoy and engage in a variety of activities, so you don't get bored or burnt out by doing the same thing. You also might want to consider exercising with a friend or family member. Not only will this help to keep you motivated and accountable, but it's also a great way to catch up with your loved ones!
Find ways to incorporate movement into your day. Does the thought of trying to find time to "exercise" stress you out even more? Try reframing "exercise" into "movement" instead. You don't have to spend hours at the gym or run miles on end. Begin by asking yourself how you can become more active in your daily living. Park further away at the grocery store, take the stairs instead of the elevator, or take a ten-minute walk break at work. Ordinary activities like this add up and do make a difference!
Sleep
Limit your use of technology 2 hours before bedtime. Exposure to blue light through electronic devices like smartphones and computers can affect your circadian rhythm and interfere with your sleep. These can also stimulate brain activity, making it more difficult to fall asleep.
Don't consume caffeine late in the day. Since caffeine can stay elevated in your blood for up to 6-8 hours, try to avoid that afternoon cup of coffee (especially if you're sensitive to caffeine or have trouble sleeping). If too much caffeine is affecting your sleep, and you wake up feeling tired, you'll most likely reach for more caffeine to get through the day. It's important to break this cycle and instead try having a healthy snack or get in a short walk to increase your energy levels late in the day.
Stress
Learn to say no. Don't overcommit yourself to events that aren't important to you. Pay attention to what YOU need and try to get comfortable setting boundaries.
Get support if you need it. You don't have to do everything yourself. If you're struggling with your "to do" list, reach out to a friend or family member to help. Use a grocery delivery service or shop online if you don't have the time to go to the store. Think of ways to take some of that burden off yourself and be realistic about what you can accomplish. You may also consider talking to a professional about counseling if you need help coping with other forms of stress, anxiety, or depression.
---
Amanda Benson is a Registered Dietitian and Wellness Strategy Manager with Vitality. She received her BS in nutrition at Michigan State University and completed her dietetic internship at the Medical University of South Carolina. When she's not chasing around her two young children, she enjoys relaxing with a hot cup of coffee, running, attending concerts with her husband, and wine nights with girlfriends.