The late Phyllis Diller, one of the funniest stand-up comedians of our time said it best: "A smile is a curve that sets everything straight." There is a lot of controversy over how many of the 43 facial muscles it takes to smile. But everyone agrees that when you smile your body creates feel-good endorphins and even a forced smile causes positive changes in our bodies.
Smiling helps our bodies release cortisol and endorphins that provide numerous health benefits, including reduced blood pressure, increased endurance, reduced pain and can provide a boost to your immune system. Smiling may also help reduce symptoms associated with anxiety. The muscle movements of a smile stimulate the amygdala (the part of your brain that allows you to feel emotion) by releasing neurotransmitters that signal to the body that you're feeling happy and causes the body to slow its breathing and heart rate. Smiling can increase levels of hormones like dopamine and serotonin in the body which are associated with feelings of happiness and reduced stress, respectively.
Your smile can also benefit those around you. We all know that smiles are contagious, so infect your friends with happiness! When you are smiling and happy, you are 'paying it forward' by encouraging others to smile too. There is no better time than right now to get smiling. The second week of August kicks off National Smile Week, which actually originally started as a campaign for dental health. So, be sure to take great care of your smile with proper mouth hygiene including brushing, flossing, limiting sweets and sugars, and getting regular dental cleanings (don't forget – you can earn Vitality Points for teeth cleanings!). But let's also focus on finding reasons to smile each and every day.
How can you ensure you are smiling daily and reaping the associated health benefits?
Play Vitality Gratitude BINGO – giving back will surely make you smile!
Challenge your children or friends to a contest to see who can smile the longest.
When things get tough during the day, challenge yourself to smile. Take a deep breath and know you've got this.
Smile at someone you don't know and see them smile back; making others happy is sure to keep you smiling.
Surround yourself with people who make you laugh. To laugh you have to smile first.
Smile out of gratitude for all the blessings that surround you in life.
---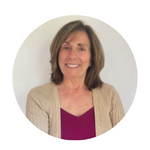 Cynthia Jones is a Wellness Strategy Manager, Mid-market Strategy Specialist, for Vitality Group. Over the past year, she became a grandmother to an Australian Shepherd named Walter who she has fallen head over heels in love with. Cynthia enjoys drawing and watercolors. When the weather cooperates, you will find her gardening, bicycling, or at the dog park.