Editor: Michael Bergman, MD, FACP
Chapter 6: Diabetes prevention and nutrition policies from a global perspective
Eleanore Alexander, Deepak Patel, Katherine Tryon, Marieke Loubser & Derek Yach
We are proud of the publication of Michael Bergman's Global Health Perspectives in Prediabetes and Diabetes Prevention, including the chapter on Diabetes prevention and nutrition policies from a global perspective, authored by the Vitality Institute and Discovery. This important book discusses the global challenge of diabetes, currently affecting 382 million adults worldwide (8.3% of adults) with the number projected to increase to 592 million by 2035. Over 45% of cases are undiagnosed, and 80% of those affected live in low and middle income countries.
The keys to type 2 diabetes prevention are known: engage in physical activity, eat a healthy diet and maintain a healthy weight. However, prevention is not successful enough to impact the millions currently affected. Prevention studies improving lifestyle have shown great success: the Diabetes Prevention Program in the US decreased participants risk of diabetes by 58% in three years, with 34% reduction at ten year follow up. The Indian Diabetes Prevention Program found a relative risk reduction of 28.5% with lifestyle modification, and the Finnish Diabetes Prevention study found a relative risk reduction of 58% in the intervention group that received personalized advice and behavior support. In addition to reducing risk for diabetes, studies have shown that the effects are sustained for more than ten years.
Implementing these programs successfully on a population level is a challenge for several reasons, most strongly due to lack of resources. Following the UN High Level Meeting on Noncommunicable Diseases (NCDs) in 2011, the Political Declaration called for a whole of government approach to address NCDs. We are still waiting for countries to take a strong approach to preventing diabetes.
We recommend this book for those interested in diabetes prevention from a global perspective, as specific prevention programs are outlined in the US, South Asia, East Asia, Europe, India, the Middle East and Africa, Israel, Australia, Turkey, Russia, and Latin America. In addition, the book discusses policy approaches, epidemiology, and treatment.
As recommended by the Vitality Institute Commission to invest in prevention science, this book is a great resource for young leaders training in prevention to use, in sectors ranging from medicine to public health to policy. Investing in and training young leaders to tackle chronic diseases including diabetes is essential to prevent the rapid increase of diabetes projected from current trends.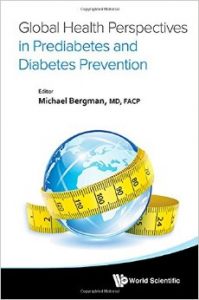 You can order the book here.
Thumbnail image source: Washington DC Jewish Community Center