Is mobile health – commonly termed mHealth – overhyped? Does it really improve health? Joe Kvedar, Director, Center for Connected Health, indicated at this year's mHealth Summit that mobile health could be the next technology bubble, following the "dot com" one in 2000. Three persistent barriers highlighted at the Summit require novel solutions to avoid another bubble fated to pop.
Sustained Engagement: A tenth of US adults own a fitness tracker yet a third of them are not used after 6 months. A further 80% of downloaded mobile applications are not used within 2 weeks. Limited data supports the effectiveness of wearable tracking devices to improve health, though behavioral economics strategies predicated on financial incentives and rewards can reinforce sustained usage. Walgreens's Balance Rewards and Discovery's Vitality programs leverage behavioral economics to ensure long-term engagement to yield better health outcomes.
Medication Adherence: While 75% of Americans live within three miles of a Walgreens, the largest drug retailing chain in the US, the US pharmaceutical industry loses an estimated $188 billion annually due to medication non-adherence. With those over the age of 65 expected to comprise 21% of the US population by 2050, healthcare costs will continue to burgeon unless a multifaceted solution to medication adherence is widely adopted. As Joel White, President, Prescriptions for a Healthy America, and Derek Yach, Executive Director, Vitality Institute proposed on a "Creating a Culture of Health" panel, investments in innovative tools and technologies are needed to make progress on medication adherence. This demands collective action by pharmaceutical and pharmacy companies, payers and providers, academic researchers, and other influential stakeholders.
Mental Health: In her keynote address, Jen Hyatt, Founder and CEO, Big White Wall, an early intervention service for people in psychological distress, noted that poor mental health costs the US economy $100 billion annually and that 40 million Americans who suffer from mental health are unsupported each year. This is primarily because we don't do well talking about mental health and because we are not equipped to listen to mental health issues. In addition to Big White Wall, Ginger.io offers a solution that analyzes smartphone activity to assist individuals with poor mental health, identifying when an individual has deviated from behavioral health medications.
These areas requiring action echo the Vitality Institute's insights from the mHealth Summit 2013 that focused on creatively destructing health. Will the 2015 mHealth Summit reflect an era of creative destruction or a bursting bubble? Only time will tell.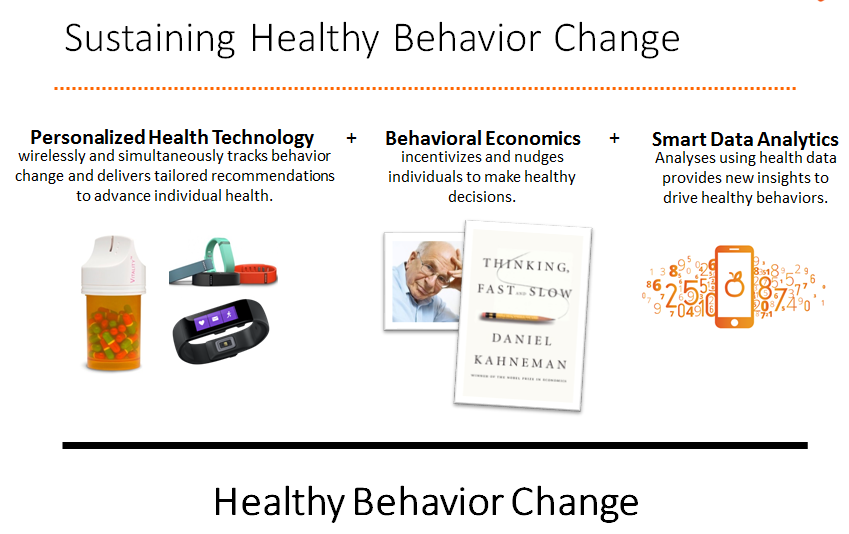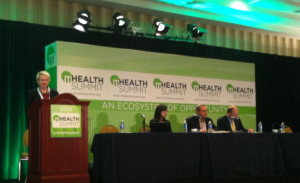 Did you attend the mHealth Summit? What were your reflections? Where is the mHealth field headed? We look forward to hearing from you! Tweet at the Vitality Institute @VitalityInst or Gillian Christie @gchristie34