Blog Post
Getting your workout in while at home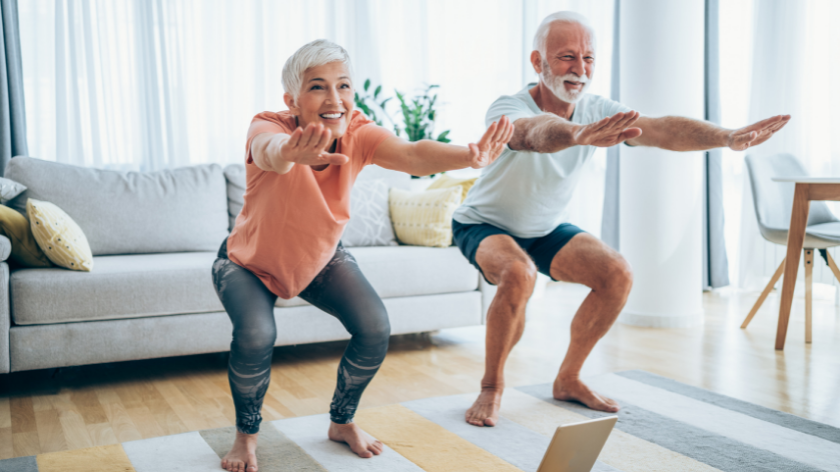 You may be asking yourself how you're going to continue working out while gyms are closed and going outside seems to become less plausible. During these stressful times, exercise is one of the best things we can do. It helps with weight loss, gives you more energy for work and running after your children, and improves sleep  — which many of us need right now.  The U.S. Department of Health and Human resources suggests healthy individuals should engage in 30 to 45 minutes of moderate to high-intensity training on most days of the week, and strength training which engages all major muscle groups two days a week.
Here are some great apps and streaming services that are available for little to no money each month. I personally use these resources, and have advised the clients that I personal train to use them as well.
Workout apps you can download on your android or iPhone.
The Nike Training Club app is available for iPhone and android This app

s

has free workouts across strength, endurance, yoga and mobility. Every exercise and drill feature world-class Nike Master Trainers. From bodyweight workouts to full-equipment exercises, you can discover personalized workout recommendations just for you.
Streaming services
Beach Body on Demand:Available on televisions, computers, and mobile, Beachbody On Demand is a platform that allows you to stream P90X, INSANITY, 21 Day Fix EXTREME, INSANITY MAX:30, FOCUS T25, 3 Week Yoga Retreat, SHIFT SHOP, or any of more than 600 world-famous Beachbody workouts. What I like most with Beachbody on Demand is that they offer a variety of options, so there is a workout for everyone.
POPSUGAR FITNESS: Available on YouTube and offering unlimited access to hundreds of workouts from celebrity trainers. They offer various workouts from cardio, Yoga, dance, and much more. What I love most about this channel is that they offer modifications during the workouts allowing everyone to participate.
Walk at Home by Leslie Sansone: This is a great way to get those walks/steps inside your home, when parks and trails may not be available or accessible. Walk at Home is the world's leading fitness walking brand and creator of the original walking workout. Created by Leslie Sansone, Walk at Home has helped MILLIONS of people live active and healthy lives for more than 30 years.
Hopefully you will find these resources useful. If you do decide to use any of these apps and streaming services, we would love to hear about your experiences with them. Post word of your experiences on the Vitality Virtual Training club at #Gettingyourworkoutinwhileathome. For more information on staying active and eating healthy, visit https://www.hhs.gov/fitness/be-active/index.html
Deborah Adebo has a bachelors in Science from Louisiana State University, and is a certified personal trainer with American Council on Exercise. She enjoys the arts, traveling internationally and is a HUGE LSU Fan! GEAUX TIGERS!