In case you missed it, April 30th was National Take Back Day! This was a day coordinated by the Drug Enforcement Administration (DEA), and occurs twice annually to encourage the public to return excess or expired drugs and help prevent misuse and abuse.
Have medications that expire between now and next Take Back Day? We've got you covered! Here's how you can dispose of your medications safely at home.
How to safely dispose medication in your household trash
If you plan to dispose of your medicines (including prescription and over the counter drugs in pills, liquids, drops, patches, and creams) in the household trash, and they are not on the flush list, it is recommended that you follow these steps published by the DEA:
Remove the drugs from their original containers and mix them with something undesirable, such as used coffee grounds, dirt, or cat litter. This makes the medicine less appealing to children and pets and unrecognizable to someone who might intentionally go through the trash looking for drugs.
Put the mixture in something you can close (a re-sealable zipper storage bag, empty can, or other container) to prevent the drug from leaking or spilling out.
Throw the container in the garbage.
Scratch out all your personal information on the empty medicine packaging to protect your identity and privacy. Throw the packaging away.
How to safely dispose inhalers
For disposal of Inhalers used by people who have asthma or other breathing problems read handling instructions on the labeling. These products could be dangerous if punctured or thrown into a fire or incinerator. To properly dispose of these products and follow local regulations and laws contact your trash and recycling facility.
Flushing your medication
There is a medication flush list, but keep in mind that those medications you flush could possibly have a negative environmental impact and the only reason that a flush list exists is because the risk to human health is felt to outweigh the environmental risk. If your medication is on the FDA flush list, you can flush them down the sink or toilet. You can find a list of medications of the flush list here. The medications on the flush list are those that have a potential for abuse or can result in death if taken inappropriately and it is never recommended that you dispose of these any way other than a take back center or flushing. This option should only be used if you cannot find a Take Back option.
Remember, medications should always be used as directed and disposed of properly when no longer needed. Improper use or disposal can lead to significant medical complications, including poisoning or death. If you have the option, protect your family and the environment by utilizing the DEA-authorized collection programs available in your community. These programs include local collections offered by pharmacies and police departments, mail-back programs, manufacturer-supported collection for specific medications and household hazardous waste collections.
---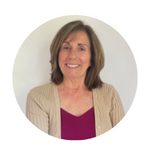 Cynthia Jones is a Wellness Strategy Manager, Mid-market Strategy Specialist, for Vitality Group. Over the past year, she became a grandmother to an Australian Shepherd named Walter who she has fallen head over heels in love with. Cynthia enjoys drawing and watercolors. When the weather cooperates, you will find her gardening, bicycling, or at the dog park.