With the beginning of the New Year, many of us are reflecting on our health and considering areas for improvement. As you think about your overall wellbeing and reflect upon what new healthy habits you'd like to incorporate into your life in 2023, please give special consideration to preventive cancer screenings. While staying up to date on recommended screenings may not be the most exciting new health habit on your list, preventive screenings are crucially important for optimal health. Do you know what screenings are recommended for you? Take a look here for a refresher.
January is Cervical Health Awareness Month. Cervical cancer is responsible for about 4,000 deaths, with approximately 13,000 new cases diagnosed every year. The majority of cervical cancers are caused by HPV (human papillomavirus), which we now have a test to detect and a vaccine to protect against. The best way to lower your risk for cervical cancer is to get screened regularly.
Screening Tests for Cervical Cancer
There are two types of tests available, which are often performed at the same time during a gynecologic health exam.
The Pap test (or Pap smear) – This test screens for precancers, cell changes on the cervix that could become cancer if not treated.
The HPV Test – This test screens for the virus that can cause these cell changes.
It is generally recommended that your first Pap test is performed by age 21. Speak to your healthcare provider about which tests are appropriate for you and at what time intervals.
Prevention is Key: The HPV Vaccine
According to the National Foundation for Infectious Disease, HPV is the most common sexually transmitted infection in the US. Approximately 12,000 teens and young adults are diagnosed with HPV every year.
The HPV vaccine prevents against new HPV infections and is recommended for preteens and young adults (ages 11-26), although it can be given starting at age 9. Even if you received an HPV vaccine, it's important to get screened for cervical cancer regularly.
The Vitality Incentive
Vitality recognizes the importance of prevention and rewards our members for taking the necessary steps to protect their health. Members and their spouses may be eligible to earn Vitality Points for preventive screenings, including cervical cancer screenings, among others. Log into www.PowerofVitality.com to submit proof of your screening to earn Vitality Points!
---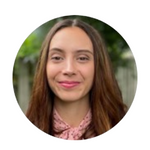 Nia Stratton is an HR Generalist with Vitality. She received a master's degree in healthcare administration from Colorado State. When she's not playing with her rescue dog, she enjoys Yoga, reading, and traveling.