It's official. We live in a connected, technology-driven world and there's no going back to simpler times. While the digital nature of our lives certainly has benefits, like quicker communications, increased access to certain services, and improved efficiency and connectivity, it also comes with a dark side if not well managed. A "digital detox" can help you counteract the negative effects of electronic devices and move forward in a more fruitful way.
Let's break it down. Research shows there are detrimental outcomes of too much screen use in three main areas: physical, emotional, and social. Without intentional balance and boundaries, screens can negatively impact wellbeing.
Physical Impacts: Excessive screentime is linked to poor sleep and stress regulation, an increased risk for high blood pressure, obesity, and insulin resistance, which can contribute to diabetes. Studies have also connected screens to impaired vision and reduced bone density.
Emotional Impacts: Screen use has been shown to decrease memory and retention and increase the risk for anxiety and depression. Digital device use is also linked to increased symptoms for those managing ADHD and feelings of loneliness.
Social Impacts: While tech has the potential to unite, excessive screen use can isolate a person from community engagement, expose them to echo chambers and social discord online, and increase the impact of FOMO (fear of missing out) which could increase anxiety and influence relationships.
While the negative effects of screen time are well documented, it's also worth considering the opportunity cost or questioning what you could be doing when you power off devices. A digital detox offers the opportunity to explore other activities while proving wellbeing in many ways and offering insight for better-balancing screens when you can't avoid them, like at work or school.
Digital Detox How-Tos
Planning your digital detox can be as simple as setting boundaries, identifying replacement behaviors, and then assessing how you feel. If it helps, creates a daily schedule to outline specific goals each day, or stick to the same daily goals for a set amount of time, like one to two weeks. Assess how paring down screens makes you feel and affects your productivity, and decide how you would like to include it moving forward.
When you can't avoid screens, make sure to pay attention to the ergonomics of your space and take frequent breaks.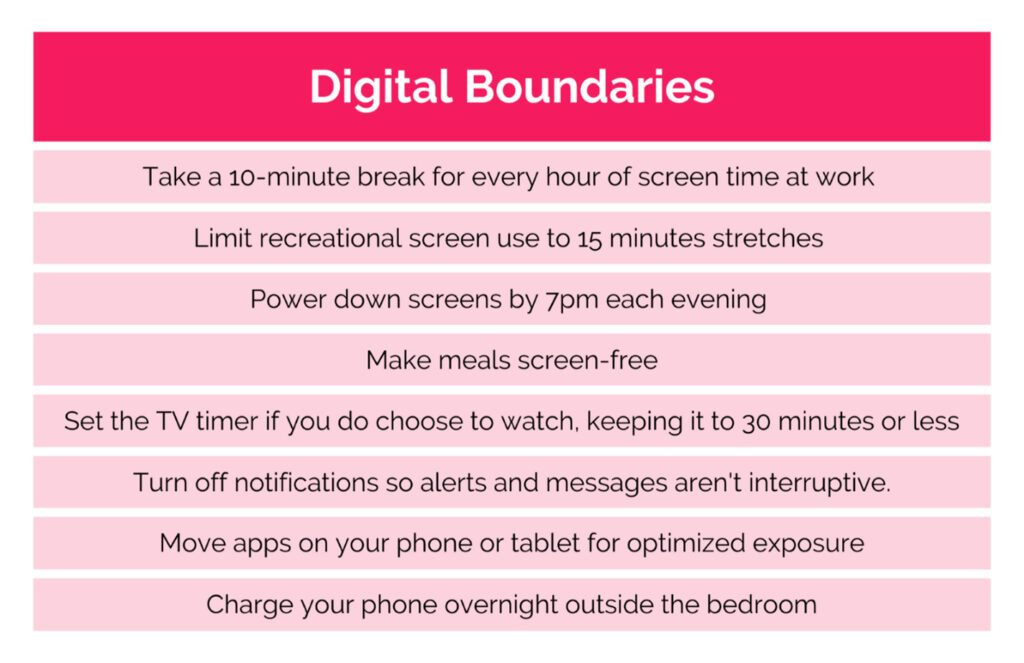 Replacement behaviors are just as important during a digital detox as setting boundaries. Intentionally choose habits that fuel or relax you, habits that enhance your wellbeing rather than hinder it.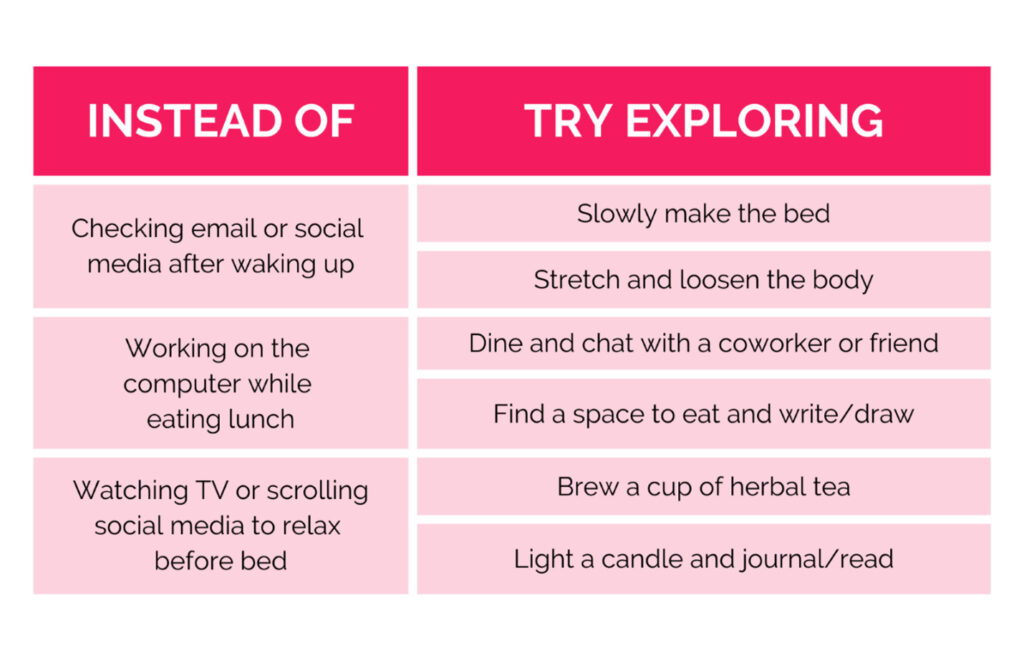 No matter how you approach your digital detox, know that your success will improve when you have a plan and build-in support. Go power down, and feel how you power up!
---